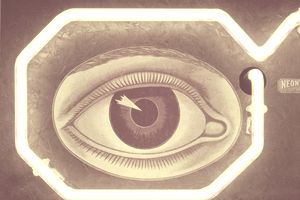 More and more, Internet Marketing and content marketing is becoming a visual oriented. With the growth of photo sharing sites like Pinterest and Instagram, there's no doubt that plenty of people prefer pictures over text and video.
Gone are the days when strong writing skills alone could guarantee a strong following and ultimately a stream of online income. Granted, you should still exploit text-based communication (e.g. e-mail newsletters, blogs, press releases, etc.).
However, it is foolhardy to ignore the power and viral nature of images, i.e. photo marketing, as an important part of your marketing mix. 
Here are five ways you can implement photo marketing into your marketing plan.
1. Photos From Experiential ("Live") Events
Tap into the power of images as you embark on and fully participate in event marketing and public relations campaigns. Pictures of your presence at events translate well with prospects, demonstrating your seriousness about your business activity and willingness to connect with like-minded entrepreneurs and networks.
Sure, traditional text-based communications remain effective for the small entrepreneur. However, you should still consider adding graphics or pictorial elements from live events to fully convey your company's message, whether it is for sales, branding or other purposes.
Examples of photo marketing via events include:
Pictures of you participating in workshops and discussion groups.
Action photos (speaking, asking questions, etc.)
Group pictures; pictures with featured guests, panelists, moderators, etc.
Photos in more relaxed settings (e.g. hallways, restaurants, social gatherings).
2. Green Screen Photography
Green screen photography, a.k.a. Chroma key photography, lets you replace a solid colored background with a background of your choice.
Used for a long time by video game makers and film producers, marketers are increasingly using green screen technology to make their pictures get attention and stand out.
Thanks to chroma key photography (e.g. Photoshop) software, all it takes is a computer, digital camera and a green screen background to do it yourself. Take a basic photography software course, and you'll be able to place yourself or whatever in front of attractive backgrounds at minimal expense.
3. On-site Photo Printing and Social Media Sharing
Regardless of your specific marketing niche, photos highlight aspects of your business activity that text-based commentary cannot convey. Real, life-size photos can make a huge, up close impression on people, and thanks to various on-site printing services you can even share digitized versions via your social media connections.
4. "In the Moment" / Selfie Photos
Roaming or candid photography can be effective for conveying the spontaneity and popularity of live activity. The ever-popular "selfie" is a prime example of this type of photo marketing, but if appropriate you can hire professional photographers and use the best pictures to your web pages.
These days, people don't want to just see the professional headshot staged type photos, but also want to see actual photos of you in your work environment or even more personal "in the moment" type photos.
This is a great way to put personality into your marketing and make a real connection.
5. Social Media # (Hashtag) Walls
Using hashtags and images to create social walls is a great way to interact with tens of thousands of social media followers over time. For example, you can collect real-time conversations and photos from Facebook, Twitter, and Instagram and create montages for viewing on a big screen projector.  Alternatively, you can display these walls on your own website or on one of the aforementioned commercial sites.
Social walls are a growing trend among solopreneurs looking for a fast, inexpensive means of online communication with prospects and potential customers.
Final Thoughts on Marketing With Visual Content
Photo marketing continues to grow by leaps and bounds in the Information Age.
Thanks to advances in digital technology, we can expect the quality and ease of modern-day photography to improve for business and social purposes. Nothing stops solopreneurs from pulling out all the stops today, so use your imagination to take advantage of the beauty of images.
See all of our social media marketing tips and strategies here.