25 Simple and Low Cost Employee Benefits for Holiday Seasonal Workers
Easy to Manage, Affordable Perks for Your Seasonal Workforce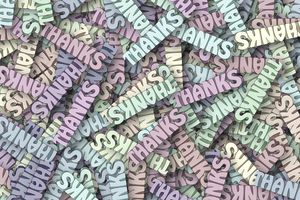 Many companies look to the holiday season as a peak time for making the most sales, and they set their goals on hiring at least a few seasonal employees. While these seasonal employees may only work for a few weeks or a couple of months, they are a very valuable asset to the business. Therefore, employers must do their best to create a positive work environment that focuses on productivity and well-being.
Unfortunately, many times seasonal and holiday workers are only working a limited amount of hours, which makes them ineligible for regular employee benefit programs. With smaller companies, they are also not covered under ACA regulations.
The good news is that there are many ways to add seasonal employee benefits and perks to your current benefit program to treat your holiday workers well and motivate them to stay on board throughout the entire season.
25 Simple and Low-Cost Employee Benefit Ideas for Seasonal and Holiday Workers
Wellness Program
Give your holiday workers access to the same corporate wellness benefits as your other employees. Invite them to your annual health fair and make sure that they understand all the different benefits that they can enjoy to relieve stress, eat healthy, participate in exercise programs, and more.
Corporate Discounts
If you've been in business for a period of time, there's a good chance that you have developed relationships with a number of local vendors, restaurants, stores, and service providers.
Create a free corporate discount program by contacting these vendors and getting them to give your employees a percentage discount on future purchases. Hand out a badge to all of your employees, including your holiday workers, so they can identify themselves when visiting participating vendors.
Learning and Development
While it may be a short period for your holiday workers, you can still make the most of this by offering them on-demand training and development opportunities.
Include various aspects of learning in the orientation and onboarding program. Give your temporary workers an extended period to take advantage of learning modules.
Free Food and Drinks
To make the workplace healthier, many companies have begun giving their employees free meals and beverages as part of their package. Make sure that your holiday workers know when and how to take advantage of this benefit. Have a catered lunch or dinner at least once per week so that all shifts can be covered.
Onsite Perks
Depending on what type of business you operate, there may be on-site perks that you can add to your company that do not cost anything extra. For example, you could open up a corporate library in one of your unused offices and provide access to all employees to expand their knowledge. Or, you could set up a small exercise room, game room, or a walking path around your campus to encourage all of your employees, including holiday workers, to take advantage. If you are in a retail setting, you can also offer generous discounts to your holiday workers to take care of their shopping needs.
Dental Discount Plan
Unless your holiday workers have access to health care benefits through another employer or a spouse, they may not have access to regular dental care.
The good news is that there are very low-cost easy-to-manage dental discount programs that can help your holiday workers take care of their oral hygiene. Many times these programs can save as much as 50% off customary dental services.
Flexible Schedules
One of the reasons that holiday jobs appeal to people is the flexibility in scheduling. Very often, many workers may be working around other jobs or school. Make this a part of your benefits program by offering very flexible hours that include last-minute schedule changes and the ability to switch shifts with other holiday workers. Let employees self-manage using an online scheduling system monitored by your supervisory staff.
Gift Cards
It's always possible and appreciated to provide holiday workers with gift cards for on-the-spot rewards. You can purchase gift cards in bulk at a discount rate and keep several on hand to give out at the right time.
Holiday employees often appreciate this gesture as a way to help them stretch their earnings even further.
Achievement Certificates
Make it a point to regularly recognize your holiday workers with printed certificates of achievement. This can be targeted around certain milestones such as completing 30 days on the job, providing exemplary customer service, or being the employee of the week. Give employees a copy to hang in their workstation or to take home. This costs virtually nothing, but it makes a huge difference to employee morale.
Personal Time Off Earned
Temporary holiday workers don't often have a chance to earn paid time off. One way to retain them for the full season is to offer them one hour of paid time off for every 20 hours worked. This can be a nice incentive if you keep it flexible and give employees a way to track their own time. It is a very low-cost way to say thank you to your hard-working holiday staffers.
Prescription Discounts
When holiday employees get sick, they sometimes don't have access to prescription drug benefits. Work with local pharmacies to obtain discount prescription drug cards and make sure that all of your holiday workers have one. Encourage employees to take care of their health and their routine medication needs by using this virtually free benefit.
Financial Management
Financial management is a very important part of supporting the well-being of your employees, whether they are full-time or holiday part-timers. One of the reasons they may be working for you is to pay off debts. There are a number of financial wellness products on the market that can support this.
Merit Rewards
A manager should have a small discretionary budget for handing out merit rewards or for treating the entire team to a special outing once in a while. Merit rewards can be based on performance, sales goals, or even just achieving higher levels of quality assurance.
Family Shopping Discounts
Retail stores and other shopping outlets have a great advantage when dealing with holiday workers. They can easily schedule a holiday friends and family shopping night when all employees, including temporary holiday workers, can take advantage of steep discounts throughout the store. This could be a great incentive for your holiday workers who may be working to earn extra money for Christmas gifts and things for their families.
Health Club Partners
During the busy holiday season, stress is a common factor. Therefore, it is a good idea to connect with some local fitness centers and find out about holiday deals on fitness memberships. Offer these to all of your employees including your holiday workforce.
End of Season Bonuses
Another nice perk for your holiday workers is the promise of an end-of-the-season bonus. This could be a bonus percentage based on their sales figures, or it could just be a flat rate offered for those who stay through the entire season. While it may cost a little bit more, it is easy to manage, and it is worth the effort because of the extra revenues and the reliability of having your holiday workers available.
Employee Assistance Program
An employee assistance program can be a very welcome perk for your holiday workforce. As mentioned earlier, stress is a common issue during the hectic holiday season, therefore having an outlet to speak with a qualified counselor or a nurse about specific issues can help support employee well-being.
Vision Care Plan
Vision is very critical to the health and well-being of all employees. Along with dental discount programs, it is very often possible to get vision care discounts as well.
Referrals for Permanent Placement
A small percentage of your holiday workforce may be hoping to stay on board after the holiday season concludes. Make sure to survey your workforce during the first few weeks on the job to find out who would like to be referred for permanent placement with the company. 
College Credits
If you have college students on board during the holiday season, make sure that you work with their college advisors to see if any of the skills they will be learning transfer to earned college credits. This can be a very nice incentive which will help support their educational goals.
Movie Tickets
Another very low cost and easy to manage holiday worker benefit includes giving out holiday movie tickets. You can be awarded for competitions or for employees who go out of their way to serve your customers. Buy them in bulk to save money.
Onsite Daycare
Often holiday workers can find it challenging to arrange for daycare around their crazy and unpredictable schedules. You can provide a very valuable benefit to your holiday workers by hiring a daycare provider to either work on site in your daycare facility or nearby.
Shipping Services
The holiday season may also signal a time when employees need access to shipping services to send out holiday gifts to friends and family members. Make this convenient for them with on-site shipping services that included discount rates for employees.
Laundry Care
If you do not provide uniforms to your workforce, another perk is to offer on-site laundry pick-up for all of your employees, including your seasonal workers. If you do provide uniforms, then make sure all of your seasonal workers also have theirs picked up for weekly cleaning.
Massage Therapy
At the end of a stressful day of being on their feet, your holiday workers will appreciate a professional massage. You can arrange to have a massage therapist practice on site each week, or you can send your seasonal workers to a local massage therapy clinic for the soothing attention they need.