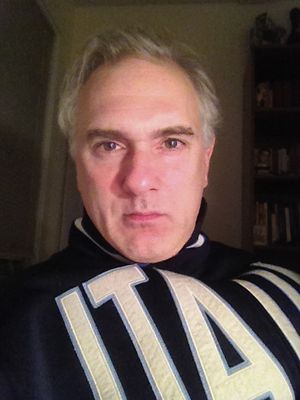 A former Chicago Tribune staff writer, columnist and editor, Lou Carlozo currently serves as  an investment reporter for U.S. News & World Report. He was previously a managing editor at Aol's Daily Finance, a reporter for Reuters Money and a columnist for Money Under 30 and DealNews. He also works as a studio musician, record producer and recording engineer, and scored the music for the award-winning 2013 indie comedy film "We've Got Balls." He received his masters in Written Communication in June 2016 from National Louis University and lives in Chicago with his wife Amy, a hospital chaplain, and two high-energy children. 
Experience
Lou has contributed to H&R Bock's Block Talk, Moven.com, and created the Recession Diaries column at the Chicago Tribune. In his time at Aol, he launched the successful Money College, a personal finance portal for students in higher ed and their families. He also conceived the five-part series "Tuition Ignition," an in-depth examination of skyrocketing student loan debt and tuition rates. As an entertainment writer, he covered popular music at the Tribune and currently writes about home studio recording for Reeverb.com.   
Education
M.S., Written Communication, National Louis University; 4.0 GPA. June 2016
B.A., English, Rutgers College; high honors, Henry Rutgers Scholar. June 1986
Lou Carlozo
"I know first-hand how scary stocks and investments can be: A decade ago, I knew nothing. Though I'm an About.com expert today, I'll never stop learning. So come on: Let's learn about stocks together, and invest in some fun along the way."