List of Ultrasound Technician Skills
Ultrasound Technician Skills for Resumes, Cover Letters and Interviews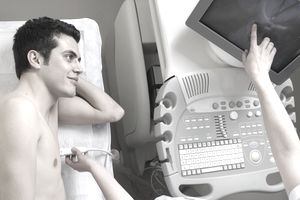 Ultrasound technicians are also known as diagnostic medical sonographers or sonographers. They operate ultrasound equipment that creates images of soft tissue and internal organs using sound waves. Ultrasound technicians work at hospitals and clinics. While sonographers are often associated most with pregnancy, ultrasound technology is also used to diagnose many medical ailments.
Below is a list of the five most important skills for ultrasound technicians, as well as a longer list of skills employers seek in sonographers.
How to Use Skills Lists
You can use these skills lists throughout your job search process. First, you can use these skill words in your resume. In the description of your employment history, you might want to use some of these keywords.
You can also use these skills when writing your cover letter. In the body of your letter, you can mention one or two of these skills, and give a specific example of a time when you demonstrated those skills at work.
In addition, you can use these skill words in your interview. Make sure you have at least one example for a time you demonstrated each of the top five skills listed here.
Of course, each job has different qualifications, so make sure you read the job description carefully, and focus on the skills the employer is looking for.
Also, review our lists of skills listed by job and type of skill.
Top 5 Ultrasound Technician Skills 
Communication 
An ultrasound technician doesn't merely look at the machine's display.
Before the ultrasound, they will explain the procedure to patients and answer their questions. Then during the ultrasound, they'll often share details of what's visible on the screen with patients. A good bedside manner is a helpful quality for ultrasound technicians. And since ultrasound technicians have to share results with doctors and other staff, excellent verbal and written communication skills are essential as well.
Detail-Oriented 
Ultrasound technicians capture the appropriate images for each patient, and then label each image carefully and accurately. Excellent record-keeping and strong organizational abilities are crucial for this position. 
Medical Knowledge 
A strong medical understanding, as well as a thorough knowledge of anatomy, is required to capture the correct images. Ultrasound technicians may need to change the particular images being captured as a result of what they observe on the screen. 
Collaborative 
In a hospital, doctor's office, or clinic, no one really works alone. Ultrasound technicians need to be comfortable working as a team, collaborating with nurses, doctors, and other staffers. As well, many sonographers receive on-the-job training, so ideally, ultrasound technicians are comfortable in a mentorship role, explaining their actions thoroughly and patiently to new techs. 
Multi-Tasking 
As well as preparing reports, interacting with patients, and training other technicians, ultrasound technicians also have to ensure that the ultrasound equipment is operating correctly. Ultrasound technicians are expected to do routine maintenance on the equipment, although anything complex or broken will be handled by a repair person.
As well, they both prepare the equipment before each patient, and recalibrate it afterward if necessary. Employers will look to hire people who can handle all sorts of responsibilities, and readily switch from one task to another without a lot of notice. 
Ultrasound Technician Skills
A - C
Adaptability 
Analytical
Answering Patient Questions
Attention to Detail
Basic Life Support
Carelink
Collaboration
Communicating with Radiologists and Other Staff
Complying with Medical Ethics
Conducting Quality Control Tests
Continual Learning
Critical Thinking
Customer Service
D - L
Decision Making
Developing a Quick Rapport with Patients
Developing Film and Processing Images
Disinfecting Equipment
Epic
Exercising Techniques to Maintain a Sterile Environment
Explaining Procedures to Patients
Following Procedural Protocols
Generating High Quality Ultrasound Images
Imaging
Instructing
Labeling Images
Lifting Patients 
M - R
Maintaining Patient Confidentiality
Maintaining Ultrasound Equipment
Manual Dexterity
Mathematics
Microsoft Excel
Microsoft Word
Obtaining Complete Medical History from Patients
Ordering Supplies
Organizational
Orienting New Staff
Positioning Patients to Secure Appropriate Images
Prioritizing
Problem Solving
Producing in a High Volume Environment
Reading and Interpreting Medical and Scientific Documents
Recognizing Limitations
Recognizing Normal Versus Abnormal Anatomy
Recording Codes for Procedures Accurately
Remaining Calm with Distressed Patients
Remembering Medical Terms
S - Z
Scheduling Patients
Stress Management
Synthesizing Data
Tact in Dealing with Patients
Taking Initiative
Teamwork
Telephone Communication
Time Management 
Training Junior/Student Staff
Troubleshooting Work Flow Processes
Utilizing Pacs/Ris to Track Patients
Working Independently
Writing Notes and Reports
Related Articles: Soft vs. Hard Skills | How to Include Keywords in Your Resume | List of Keywords for Resumes and Cover Letters | Skills and Abilities | Resume Skills List