List of School Psychologist Skills
School Psychologist Skills for Resume, Cover Letters and Interviews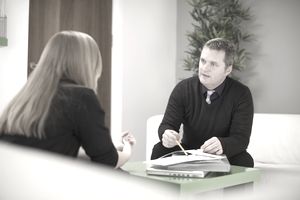 A school psychologist helps children with emotional, social and academic issues, within an educational setting.  They collaborate with students, parents, and teachers to ensure the learning environment aligns with the needs of children.
A Master's Degree in Psychology or Educational Psychology is a minimum requirement for school psychologists. Additional coursework varies by state, but many school psychologists are required to complete an additional 60 hours of coursework plus 1,200 internship hours.
It is recommended one checks state requirements prior to applying for graduate work. 
A school psychologist must have exceptional listening and time management skills, and be knowledgeable of all state and federal laws and requirements pertaining to their job. 
Here's a list of school psychologist skills for resumes, cover letters, job applications and interviews. Required skills will vary based on the job for which you're applying, so also review our list of skills listed by job and type of skill.
School Psychologist Skills
A - G
Act As a Liaison between the School and Community Agencies
Administer Psychology Tests
Assess Referred Students through Appropriate Testing and Diagnostic Procedures
Attend Referral and Placement Meetings to Discuss Intervention Strategies
Build Trusting Relationships with Students, Parents, and Staff Members
Collect Information through Observations, Interviews, Surveys, and Tests
Collaborate With Teachers, Students and Parents for Classroom and/ or Curricula Adaptations
Complete Functional Behavioral Assessments
Conduct Professional Development Workshops for Teaching Staff
Conduct Psychological Evaluations to Determine Learning, Emotional and/or Behavioral Needs
Develop Programs to Improve Schools and Workplaces Issues
Exceptional Time Management
Experience in a School-Based Setting 
Experience With Cognitive, Achievement and Behavioral Assessment Instruments
Facilitate Individual or Small Group Counseling for Students
Good Listener 
H - M
Handle Stressful Situations Professionally and Calmly
Identify and Diagnose Mental, Behavioral, or Emotional Disorders
Interpret Assessment Data and Make Recommendations for Intervention
Lead Special Education Teams through Evaluation Process
Knowledgeable of Effective Counseling Strategies
Maintain Case Records and Summarize Evaluation Results into Written Reports
Maintain High Level of Confidentiality
Maintain Evaluation and Special Education Records
N - S
Participate in Multidisciplinary Team (MET) Meetings
Participate in Individualized Educational Planning Team (IEPT) Meetings
Promote Healthy Learning Environments 
Share Test Data with Teachers, Staff, and Students
Support Mental Health Services School Wide
T - Z
Thoughtful and Well-Spoken
Train Students, Parents and Teachers on How to Manage Crisis Situations 
Well-Versed in Applicable State and Federal Laws
Related Articles: Soft vs. Hard Skills | How to Include Keywords in Your Resume | List of Keywords for Resumes and Cover Letters | Skills and Abilities | Resume Skills Lists