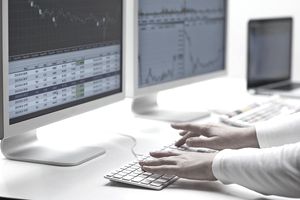 At the start of 2016, we saw almost three dozen new funds filed with the SEC (Security Exchange Commission). And not only did we have an active month for new filings, but December saw the launch of 13 new funds as well (more on that below). We did have a few closings, but it was only 6, so overall, it was a strong start to 2016.
Getting back to the new funds that launched, we had 4 new Wisdom Tree funds launch this month and iShares was active as well with 3 new exchange traded funds.
And both of these firms expanded on the currency hedged ETFs that seem to be trending as a popular type of ETF on the market.
We also had a trio of new dividend funds from Reality Shares and a new SPDR (a new technology ETF). And then some single launches from popular firms such as Proshares and Market Vectors (an emerging market dividend ETF and a generic drug fund). So from currency hedged funds to a technology fund, if you missed any of the launches or official announcements in January, I have you covered with this....
List of ETFs and ETNs of 2016
WisdomTree New Funds
DDEZ - Wisdom Tree Dynamic Currency Hedged Europe Equity Fund
DDJP - Wisdom Tree Dynamic Currency Hedged Japan Equity Fund
DDWM - Wisdom Tree Dynamic Currency Hedged International Equity Fund
DDLS - Wisdom Tree Dynamic Currency Hedged International Small Cap Equity Fund
iShares New Funds
DEWJ - iShares Adaptive Currency Hedged MSCI Japan ETF
DEZU - iShares Adaptive Currency Hedged MSCI Eurozone ETF
DEFA - iShares Adaptive Currency Hedged MSCI EAFE ETF
Reality Shares New Funds
DFND - Reality Shares DIVCON Dividend Defender ETF 
GARD - Reality Shares DIVCON Dividend Guard ETF
LEAD- Reality Shares DIVCON Leaders Dividend ETF
Other New Funds
EMDV - ProShares MSCI Emerging Markets Dividend Growers ETF
GNRX - Market Vectors Generic Drugs ETF
XITK - SPDR Fact Set Innovative Technology ETF
So there are your 13 new ETFs and ETNs. and feel free to visit any of the ETF provider websites for more information on each of the new products (holdings, represented sectors or countries, etc). 
And hopefully, ​we see this trend continue to grow in 2017 as well. And keep in mind that while these new funds may be attractive, they do have their risks. As do all investments, but especially new ones as they don't have much of a trading history. So make sure you research each new fund or note thoroughly before making any trades. Watch how the funds react to different market conditions. Understand what is in each fund, especially the leveraged and inverse ETFs, which typically contain derivatives.
And if you have any questions or concerns about any of the new ETFs or ETNs on this list, be sure to consult a financial professional such as a broker or your financial advisor or planner. However, once you have completed your full due diligence, then good luck with all of your trades on these funds or any others.
Disclaimer: At the time of publication of this article about new ETFs launched in January of 2016, I do not have any open positions in any of the exchange traded products listed above - Mark Kennedy