Learn How To Prospect for Home Business Success
These 7 Questions Will Help You Develop A Prospecting Plan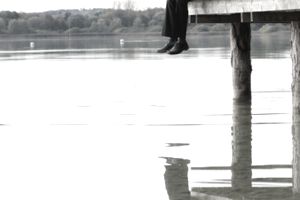 Back in 1849, California experienced a gold rush in which prospectors sought riches by panning for gold. While prospecting can still refer to people seeking precious gems, it also refers to business or sales people looking for their own form of gold; clients and customers.
Many people fear the sales process, but through prospecting, you can ensure you're talking to people who are ready, willing and able to buy from you.
Here are some tips to prospecting for customer gems.
How To Develop a Prospecting Plan:
1. Who is your ideal customer (also referred to as target market)? The answer shouldn't be "everyone." Instead, you want to describe the people who most want or need what you offer? For instance, if you sold commercial cleaning services, your likely target customer would be building/office managers. If you sold organic homemade baby goods, it would typically be women ages 20-45, who could afford and wanted organic foods.
2. Who is the decision maker of your ideal customer base? One problem in selling is finding the person(s) who make the decisions and control the purse strings. You don't want to waste your time pitching someone who doesn't have the authority to buy. For instance, if you are targeting businesses, don't expect the receptionist to make buying decisions (more than anything he or she will be a gatekeeper; It is his or her job to keep telemarketers and sales people out of office).
Finding the right person may require research and possibly a few phone calls. Whenever you contact the person you  believe is the decision maker, refer to them by name. Ask for them by name on the phone and address any correspondence with their name. Generic requests such as "is the person in charge of buying there?" or addressing a letter, "to whom it may concern," is a tip-off of junk calls and mail.
3. How do you want to contact your prospective customers? Most people prefer a low-key approach, such as through mail or email, but often calling is more likely to get their attention. It's too easy to toss mail or delete email. However, a combination of tactics can work well. For example, you can send a piece of Direct Mail, and then follow up with a phone call to make an appointment to meet in person.
4. What will you say to your prospect? Scripts and outlines can be a big help, or they can hinder you. The sales process goes much better if you have a conversation with your prospect, figure out what he needs and gear your presentation to meeting those needs. Scripts and presentations can keep impersonal and bore your prospect.  
​In-Person: Writing out talking points is never a bad idea -- but avoid sounding like you have an agenda. Rehearse what you want to communicate so it sounds natural. Remember the simple adage, "telling isn't selling". Make sure you have questions to ask the potential customer. The other party needs to be engaged throughout the process. 
Direct Mailer: Less is more when mailing for the first time to a potential customer. Be brief and concise in your selling proposition and reading materials. Consider seeking out a marketing agency or professional copy writer to assist in the creation of content. 
Emailing: Similar to direct mailing, you want to be concise. Make sure you do a bit of research on what words or phrases in a subject line may trigger your message as spam. There are many great email providers who can assist you in this process. 
Cold-Calling: A natural flowing script is recommended, including responses to possible rebuttals. Once you feel comfortable with your script, throw it in the garbage and make the calls naturally using the scripted formatting.
5. What is Your Call-To-Action? Within each prospecting approach, make sure you have a well-defined call-to-action or closing established. Essentially, you want to lay out as simply as possible what you want the customer to do at the end of your interaction. Would you like them to set-up an appointment? Would you like them to sign-up for a webinar?
Would you like them to come in for a free consultation? Would you like them to go to your website? Make this very clear, and where appropriate, give them an opportunity to respond to your request.
6. What are the results you want? Set reasonable and realistic goals for each prospecting method. What results might you expect? (Data is from the Direct Marketing Association (DMA)'s 2010 Response Rate Trend Report). Please note that responses tend to be higher for B2B vs B2C:
Email: Here are some industry averages: a 19.47% open rate; a 6.64% click-through rate; a 1.73% conversion rate. If you want detailed numbers by industry, check out this report from Mail Chimp.
Direct Mail: Response rates for Direct Mail have held steady over the past four years. Letter-sized envelopes, for instance, had a response rate of 1.38%.
Cold-Calling: Outbound telemarketing had the highest cost per lead, but it also had the highest response rate from prospects of 6.16%.
In-Person: Each industry is so different, and this makes it difficult to offer up a concrete figure. In-person prospecting typically generates the highest response rate (it can also be the most expensive form of prospecting).
7. How will you track results? Determining ROI on any campaign is important. In order help you do this, consider organizing your prospect information and respective responses into an inexpensive CRM tool. It will help you track your results in an organized and reportable fashion. Your customer or prospective customer database should be your business' greatest assets.
Finding, qualifying and eventually converting someone into a paying customer is the life blood of any business. It all starts by prospecting.
Updated December 2015 Leslie Truex