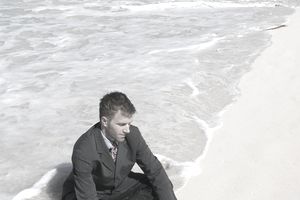 As we inch ever closer to Memorial Day, to Independence Day, and then Labor Day, and then onto Thanksgiving, Christmas, New Year's, a vacation policy crafted in the early months of the year, when everyone was fresh from the holidays and focused on their work, may reveal its flaws just about now as lawyers and staff seek to get out of town in summer months. Of course, the firm's vacation policy itself — which probably specifies how vacation time is accrued, explains whether unused vacation hours are carried over from year to year, and notes simply that vacation must be scheduled with a manager's approval — may not be flawed.
It's the actual scheduling of time off, and determining who gets to be away from the office and when, that can trip up law office managers.
Keeping a business running — successfully — while essential staff members and partners are away poses a bit of a challenge, especially if a law firm experiences any cyclical busy seasons, and especially if those busy periods happen to coincide with times when people traditionally go on holiday. Adding to the real-world stress are individual employee and lawyer schedules, and those of their children and other dependents. Summertime means school is out, and those in the workforce with kids may need or want to take additional days, or portions of them, off.
If, as an operator of a small business, you think you're the only one dealing with staffing issues during peak time-off periods, at least take heart in knowing that many are dealing with vacation policy angst.
Enter the search term 'vacation' in a legal database of court decisions, and you'll soon find that any number of employers and employees are not exactly pleased with the way vacation time is handled in the workplace.
My personal favorite bit of vacation litigation involves a bar admission committee on character and fitness that apparently didn't like the way a bar applicant spent his vacation.
In the days when a clerkship was required before admission to the New York bar for applicants who had not attended law school, the committee on character and fitness refused to certify a candidate as fit for admission to the bar because he had 'vacationed' by working at a summer hotel.
Candidates had to undertake year-long clerkships that could include vacation time up to two months. The 'vacationing' candidate actually had to take to court the committee's refusal to certify that the required period of clerkship had been served because he worked elsewhere during his time off. The New York Court of Appeals, reversing and remanding a lower court order denying the candidate's motion for an order directing the committee to certify him as fit for bar admission, didn't have a problem with how clerks used their vacation time:
A vacation is an intermission of a stated employment or a period of leisure or rest. But minds differ very widely as to what constitutes leisure or rest. We are now taught that leisure is free activity, not idleness, and that rest may be a change from one employment to another. Some men take a vacation to play golf; others to write a book, as did John Stuart Mill. The tastes of all men differ as to the value and nature of a vacation, or as to the method of spending leisure days.
In Re Klein, 252 N.Y. 316, 318 (1929).
Let's just hope that all of our clerks don't focus on the two months' vacation element of that particular case.
In any event, it's not so much what lawyers and staff are doing on their time off that causes headaches for law office managers but providing for coverage while those vacationers are away. As tempting as it is to give first dibs for vacation time to more senior lawyers and staff (whether 'senior' is calculated as time out of law school or time with the firm) as something of a perk, that could mean that the firm is inappropriately staffed by the time the holidays arrive.
Managing lawyers at firms may want to specify certain blackout periods for vacations during busy seasons or approve vacation requests so that not all of the top performers are out of the office at the same time.
Office managers may also want to specify that leave requests be submitted to supervisors two weeks or more prior to the taking of time off so that appropriate coverage can be arranged while the vacationer is away. Prospective vacationers should also be held responsible for briefing those providing coverage on the status of various work projects and for ensuring that appropriate access to documents and other materials is given to the person handling matters while the vacationer is away. Courts and administrative agencies may need to be notified about a lawyer's vacation so that hearings are not scheduled during that time. Of course, there are certain times when the firm might just find that closing for a short period may make more sense in those times when simply everyone wants time off.