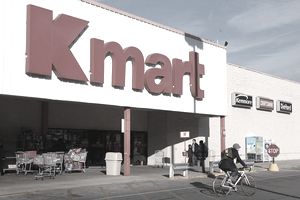 Kmart is a mass merchandising subsidiary, owned by the Sears Holdings Corporation. They operate full-line and specialty retail stores nationwide, and online. Job opportunities are available in many diverse categories, including sales associate, customer service, automotive, repairs, loss prevention, member services, human resources, and management.
About Kmart
As a retailer in the U.S., Kmart stores have been an important part of the growth of the modern department store.
In 1899, Sebastian Spering Kresge opened a five-and-dime store in Detroit. By 1912, he had over 85 stores, earning more than $10 million annually. His low prices appealed to American shoppers, and during the coming years of war and depression,
Kresge was able to continue to offer value, and most importantly, jobs to communities. To entice shoppers, Kresge was one of the first retailers to implement newspaper advertising. He added stores which sold items for under $1, which eventually became the Kmart stores of today, offering quality and value to consumers.
Through the years, Kmart continued to thrive as a retailer. In 2004, Kmart Holding Corporation and Sears, Roebuck and Company agreed to merge, and became known as the Sears Holdings Corporation, creating the third largest U.S. retailer with over $55 billion in annual revenues. As the company continues to expand its stores and eCommerce, they are looking to hire employees in many capacities.
Kmart Employment Opportunities
Kmart employment information including store job openings, Kmart employment application information, career information, and how to apply online is available at Kmart.com and in Kmart stores. Kmart online hiring is handled through the Sears Career Center.
Kmart Job Applications
You can apply online for hourly store and distribution jobs, as well as many other positions at Kmart and other Sears Holdings Corporation subsidiaries.
During the job application process, applicants are asked a series of questions which provide information regarding prior work history, education, and employment availability, as well as questions to determine if candidates meet minimum qualifications for the position for which they are applying. Once the minimum qualifications are verified, applicants take an online assessment test.
Kmart Veteran Positions
Military candidates can search listings for job opportunities and submit a resume online via Sears Holdings Corporation. There are links to a skills translator to help you find the right position, leadership opportunities, technology careers, and benefits.
Kmart Benefits
Kmart benefits vary by position, but may include medical and dental plans, associate discount program, retirement savings plan, paid vacation and holidays, life insurance, disability income, adoption assistance, dependent care assistance, and employee assistance.
What to Wear to a Retail Job Interview
The following are guidelines for what to wear for a retail job interview including designer stores, department stores, company stores, and large retailers.