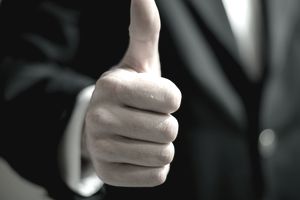 Reader Testimonials
"I love your posts! Not just this one, but all of them! I have been a subscriber for almost a year and find your economic perspectives thoughtful, informative, and a breath of fresh air. Too often I hear people spouting off about how regulation stifles economic activity. If we have learned anything from the past few years, it is that de-regulation is certainly not the answer either.
I find your opinions to be based on balance and in consideration of all facts, not just the ones we hold dear. On the subjects I am versed, you are right on the money. On those I am ignorant, you provide insight and education. I looked you up on Wikipedia and found no entry. Whatever institution provided your education should be proud to call you an "alum"! Thank you for keeping reality and intelligence as part of the debate!" Bob Lilley, reader
"Thanks for your columns. I was reading on the deficit vs. debt, and how the deficit could decrease and the debt increase. Your articles are very easy to read and make sense out of a complicated and often misunderstood subject." Fred Scott, Retired Military Officer
"I have been enjoying your articles this evening. Very interesting. I can't seem to tear myself away from the computer." Craig German, reader
"First of all, Kimberly, I must say 'Thank you' because I am a success in Forex Business and making good money.
Most of the credit goes to your answers and your forums. I just got some answers from you about forex and made good money. Economics is your subject you must be a Millionaire!!! Anyhow again thanks!" Asif Farooq, Forex Investor
"I am currently pursuing my MBA in finance and I wanted to say thank you.
Your articles have helped me so much in my Economics course. I think that I have cited one of your articles in every paper that I have written. So for that thank you for helping me prosper." Brian Colon, MBA Student
"I just want to say "thank you" for all the articles. I've been learning a lot and I'm willing to learn more yet how the economy works reading your articles. It's well explained, easy to understand and complete. You're great!" Alcenir Parise
"Thank you for the objective analysis and comment, very enlightening. I am all out to learn more about economics so that I can interpret global matters better. I stumbled across your article on Treasury bonds and must say found them extremely enlightening, hence my signing up for your newsletters. Please keep up this noble work. I wonder, how best can I "master" economics like you gurus do, it seems to flow so naturally & effortless from your works! Thanks for taking time to write, much appreciated."Billy Sichone, reader
"I would like to thank you and express my gratitude to you. For the several past years, I have learned so much about energy and the economy from you and from information from your website. The information is extremely accurate, well written and very informative to say the least." Ted Vorachard, CEO, Thailand
"Thank you very much for this article, it has already helped explain what is going on to those around me who insist on arguing based on empty wisdom. I only needed to know one thing, how much did the government overspend, and, it was nice to have all the information without spin. Thanks again." wk oelrich
"I would like to thank you and show my appreciation for the articles you are sending me. With these articles am really updated on what is happening in the world of economy. Please continue."Martin Katundu, Zomba, Malawi, Africa
"It is nice reading your articles. They are astonishingly simple and accurate. They give us the real feel of the US economy. Keep it up." Suhas Bhatambarekar, India.
More In the News
"In a remarkably clear summary, Kimberly Amadeo has described how over $80 billion was allocated to federal infrastructure projects, generating jobs in construction and related activities." Overstimulated and Underwhelmed, 1/18/2010, Andrea Belz, Belz Consulting.
Your Money Matters! Find out how to take advantage of today's economic trends in this interview with Marc Pearlman, host of Your Money Matters! October 10, 2010.
For more, see Kimberly Amadeo Bio