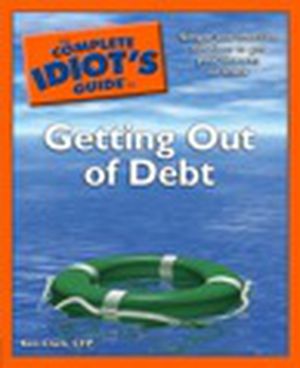 Ken is a Certified Financial Planner (CFP) who focuses on educating and empowering people in the area of personal finance. In addition to his role as the Guide to Saving for College at About.com, Ken maintains his own blog at www.KenClarkCFP.com, is a regular contributor to Investopedia.com, and is the author of The Complete Idiot's Guide to Getting Out of Debt.
In 2007, Ken was awarded "Mentor of the Year" by the Investment News for his work with at-risk youth. He's also the founder of FinancialBootCamp.org, a non-profit program that provides free financial advice to military personnel.
Experience
Ken has been working in the financial planning industry for over a decade. He has worked as a researcher at a large mutual fund, a stockbroker at one of the largest brokerage firms, and as founder and president of his own investment advisory firm. He has also sat on the pension management board of one of the largest non-profit organizations in the country.
When he's not writing, Ken is busy teaching the basics of personal finance to the employees at America's largest companies.
Education
Ken received his Business Management degree, with an emphasis in accounting, from Pepperdine University. Shortly after his graduation from Pepperdine, Ken also finished his three-year program of study with the College of Financial Planning in Denver, Colorado. Most recently, Ken received a Master's Degree in Counseling Psychology from National University, making him one of the foremost experts on the overlap of personal finance and psychology.
Ken has passed the Certified Financial Planner's certification exam, the Series 7, 63, and 65 exams, and the California Life Insurance Exam.
Ken Clark
My financial planning philosophy is simple: Get from "Point A" to "Point B" with as little stress as possible.
I like to focus heavily on teaching the basics of financial planning and hope to help people avoid getting caught up in the trends, fads, and fears of the investing world.
Ultimately, I want to educate people on what needs to be done to balance the demands of today and the needs of their future. I truly believe that anyone can learn to sufficiently manage their financial futures on their own, but also want people to feel wise enough to know how and when to work with a professional.