Keep Calm and Carry Inventory (But Not Too Much)
Supply chain optimization and a World War II slogan (and the movie Fight Club)!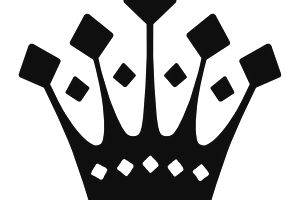 Inventory optimization is at the heart of the supply chain corpus. But what's the secret to knowing how much inventory to stock? Is it based on your customers' orders? Your customers' forecasts? Your suppliers' lead times? Your order placement policy?  The size of your warehouse? The amount of money you have to spend? Other factors like expiration dates, seasonality, marketing campaigns, minimum orders, order multiples and safety stocks?
The answer, of course, can be found in an abandoned World War II slogan.
The British government created the slogan "Keep Calm And Carry On" in anticipation of World War II. The year was 1939 and Nazi Germany was racing across Europe like a monster truck over speed bumps made of bunnies. The Brits printed about two and a half million posters with the Keep Calm slogan… and never put a single one up. They sat in a warehouse until they were recycled for pulp. The rest of this blog post could be spent discussing the sub-optimized inventory planning of the British government's Ministry of Slogans, but instead we'll transition to another cultural event that didn't meet the expectations of its time, the movie "Fight Club".
With its $63 million budget and its $37 million box office gross (US only), David Fincher's 1999 celluloid polemic was roundly hailed, booed and chased from theaters. Like the Brits' slogan from 60 years earlier, it went unappreciated in its time.
Ironically, a year after Tyler Durden slugged his way into theaters – a Keep Calm And Carry On poster was rediscovered and the slogan has since proliferated and found itself parodied and twisted onto everything from coffee mugs to supply chain blog posts. And "Fight Club" was reborn as an on-demand, cable and download staple – a cinematic anthem to the devastating powerlessness and ferocity of maleness.
Supply chain and inventory optimization, too, are things usually talked about with a lot of promise – and that promise can go unfulfilled. There are meetings held, projects initiated and metrics developed. But supply chain – like fending off the Blitz and not talking about Fight Club – is hard. It takes discipline and its benefits may not immediately be apparent. But stick with it. Trust me, supply chain holds the promise that one day, you'll end up emblazoned on T-shirts like Brad Pitt or a decade's old morale booster. At the very least, an optimized supply chain can improve your:
--Inventory accuracy, allowing you to ship your customers what they want, when they want it
--Inventory control, giving you confidence in what you've got in your planning system is what you've got in your warehouse
--Inventory spend, managing your company's expenses
The secret to knowing how much inventory to stock is as simple as having qualified supply chain professionals managing that process. A good supply chain pro will take all those factors in paragraph one and layer them into your MRP system (or help you identify the right MRP system) and supply chain processes (or help you design your supply chain processes), so that you don't end up recycling two and a half million copies of a really good idea into pulp.