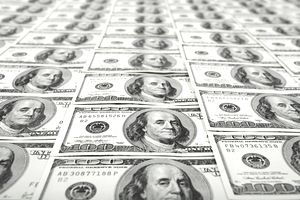 Kabbage Small Business Loans: Kabbage was founded in 2008 and is based in Atlanta, Georgia. It offers short-term lines of credit of up to $100,000 for terms of up to 12 months. It operates online, and typically delivers decisions within minutes, whereas traditional banks may take weeks or months, even with applicants whom they ultimately reject.
Many Kabbage borrowers have been rejected by banks, yet Kabbage reports that its own loan default rate is as good as that at banks.
Its automated model scores applicants on 3 factors:
Ability to repay
Character
Stability of the business
Qualifying businesses must have over $50,000 in annual revenue and an operating history of at least one year. Personal guarantees are not required of borrowers. Monthly fees cane expensive, ranging from 1.5% to 12% of the amount borrowed. On a 6-month loan, at least 1/6 of the principal (plus fees) is expected to be repaid each month. With a 12-month loan, at least 1/12 (plus fees) must be repaid each month. There are no early payment penalties or fees.
The firm's annual revenues surpassed $100 million in 2015, on about $1 billion of yearly lending volume.
Online Merchants: As originally conceived, Kabbage sought to profit from the proliferation of small online merchants who sell a variety of goods through major e-commerce portals such as Ebay, Amazon.com and Yahoo!, to name just the principal ones.
Its name is a play on an old slang term for money, cabbage. The firm presents an interesting case study in adapting established business models and analytic tools within financial services to new market opportunities.
Many small vendors selling over the Internet have cash flow problems and operate under significant loads of debt.
Banks and other conventional lenders tend to shy away from such customers, or to charge them excessively high rates of interest while also demanding onerous pledges of personal assets as collateral, such as homes and vehicles. Kabbage has developed a business model that allows it offer cash advances (technically not loans) to these online merchants in anticipation of their receipt of sales revenues from customers.
Job Openings: See this list of current job openings. Employee perks include:
Catered lunch and snacks
Free coffee, tea and beer on tap
Free parking or transit pass
On-site yoga
Training and employee development
Health, dental and vision coverage
Share options
Top of the line Macs
Comfortable office chairs
A New Take on Factoring: Kabbage takes some inspiration from factoring, an old form of commercial finance in which merchants sell their accounts receivable at a discount to obtain immediate cash, rather than wait to receive payment from customers. Likewise, we already have profiled another variation on factoring, purchase order financing, which represents another niche in the field of lending.
Employing PayPal as a Utility: To keep its payments processing system simple, Kabbage uses Ebay's PayPal payments utility as the conduit for all flows of funds.
The company deposits its cash advances into the merchant's PayPal account. Then, when the online merchant collects payment from its customers via PayPal, Kabbage can enter the same account and recover the amount of its cash advance automatically, as needed.
Inspiration From Peer to Peer Lending: As with peer to peer lending (P2P lending), Kabbage does all its business through online platforms. This increases the company's reach and lowers its costs relative to lenders that operate through physical bricks and mortar branches, with their costly staffing needs.
Utilization of Predictive Models: At the core of Kabbage's business model is the use of predictive models, rather than loan officers, to assess the creditworthiness of prospective recipients of cash advances. These predictive models use as key inputs the daily transactions of the online retailers and their performance versus projections.
This, Kabbage feels, has more predictive power than traditional credit scores offer about the prospective client's financial position and likelihood of repaying. Indeed, the company reports that, despite some small experience with late payments, it has yet to write off any cash advances. Additionally, Kabbage was awarded a patent in July 2011 for its models and processes that judge risk.
Social Network Analysis: Kabbage includes social network analysis to its analytic framework. It analyzes merchants' relationships with customers by looking at the ratios of "likes" to "dislikes," the number of fans and the frequency of new posts in media such as Facebook and Twitter. Interestingly, Kabbage also has experimented with examining whether a prospective customer plays various online games, to see if correlations can be drawn between these activities and creditworthiness.
Financial Backers: Kabbage received a $17 million equity infusion in August 2011 from a consortium of venture capital and private equity firms. Even more interestingly, United Parcel Service is another investor in Kabbage. UPS has an interest in spurring e-commerce, since it is a major carrier of parcels that are bought through this medium, so its interest in the success of businesses like Kabbage that will bolster this market is obvious. ("Crowdsourcing Credit Scores," Bloomberg Businessweek, September 19, 2011.)