June 2016 ETF Launches, Filings, Changes, and Closings
All of the ETF Happenings in June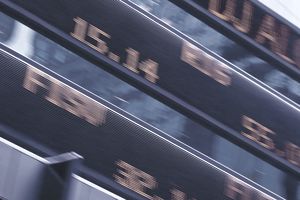 Not a bad start to the summer, which is typically a slower time in the financial world and ETF world, too. However as you may have heard, there was big news with the Brexit announcement, so if you are interested in playing the European market (long or short) we may be able to help you with some funds and notes that potentially fit your strategy.
Getting back to June, we saw over two dozen new ETFs and ETNs go live and another nine exchange-traded products filed with the SEC (securities exchange commission).
While that was the first time we've seen under 10 products filed, we were glad to see an increase in new launches, especially for this time of year.
We did lose a few funds, but it was only a handful (five to be exact), so that was good. But we did see announcements for ten funds that will delist or redeem in July. we'll list them all in this article.
Getting back to new funds, we saw 26 new launches in total and River Front and Franklin each launched four. There were three new Columbia Sustainable ETFs and a trio of SPDRs, too. At the bottom of the list, you'll notice four innovative funds related to health - fitness, healthcare, obesity and organic. And we saw some funds from the usual suspects as well as iShares and Deutsche Bank. And there were a few single launches as well.
So if you missed any of the announcements or are curious about their potential, then check out this list:
List of Exchange Traded Funds and Notes That Started Trading in June 2016
OILD - Accu Shares S&P GSCI Crude Oil Excess Return Down Shares ETF
OILU - Accu Shares S&P GSCI Crude Oil Excess Return Up Shares ETF
BEMO - Aptus Behavioral Momentum ETF
ESGS - Columbia Sustainable U.S. Equity Income ETF 
ESGN - Columbia Sustainable International Equity Income ETF 
ESGW - Columbia Sustainable Global Equity Income ETF
DESC - Deutsche X-trackers Russell 2000 Comprehensive Factor ETF
HYDD - Direxion Daily High Yield Bear 2X Shares ETF
SPDN - Direxion Daily S&P 500 Bear 1X Shares ETF
FLQH - Franklin Liberty Q International Equity Hedged ETF
FLQE - Franklin Liberty Q Emerging Markets ETF
FLQD - Franklin Liberty Q Global Dividend ETF
FLQG - Franklin LibertyQ Global Equity ETF
HYXE - iShares iBoxx $ High Yield ex Oil & Gas Corporate Bond ETF
FALN - iShares Fallen Angels USD Bond ETF
RFCC - River Front Dynamic US Flex Cap ETF 
RFDA - River Front Dynamic US Dividend Advantage ETF
RFUN - River Front Dynamic Unconstrained Income ETF
RFCI - River Front Dynamic Core Income ETF
TALL - RBC S&P 500 Trend Allocator PR Index ETN
DWFI - SPDR Dorsey Wright Fixed Income Allocation ETF
XWEB - SPDR S&P Internet ETF 
XTH - SPDR S&P Technology Hardware ETF
FITS - The Health and Fitness ETF
OLD - The Long-Term Care ETF
ORG - The Organics ETF
SLIM - The Obesity ETF
So with this full list of new ETPs, you may be able to find a fund (or exchange-traded note) to help you with your investing strategy, or maybe just a good fit for your portfolio.
And before you make any trade, make sure you research each fund individually. Watch how they react to different market conditions. And consider talking to your broker or a financial professional if you have any questions or need any advice.
keep in mind, these are new funds, so they don't have much in the way of historical data.
No investment is without risk, so make sure you understand the impact of any ETF or your financial strategy or your portfolio. However, once you conduct your due diligence, hopefully, you can accomplish some of your investing goals with the above ETFs.
Moving on, we'll talk about some of the ETFs that are no longer on the market. As mentioned above, we only lost 5 funds, but we have 10 that will be closing in August as well...
List of ETFs and ETNs That Closed or Redeemed in June 2016 
CSMA - Credit Suisse X Links Merger Arbitrage Liquid Index ETN 
OSMS - Barclays OFI SteelPath Midstream MLP ETN
EMIH - Deutsche X trackers Emerging Markets Bond Interest Rate Hedged ETF
IGIH - Deutsche X trackers Investment Grade Bond Interest Rate Hedged ETF 
HYIH - Deutsche X trackers High Yield Corporate Bond - Interest Rate Hedged ETF
As you can see, three of the funds and notes were from Deutsche Bank, and we had a pair of notes from Credit Suisse and Barclays. And the most common reason for the closings of the majority of these products was lack of assets and investor interest. Which unfortunately is part of the game. 
And if you have never been through a liquidation process or an exchange-traded product closing, then you may want to read this piece and learn how it all works.
And as for the funds and notes that will delist in July...
List of ETFs and ETNs That Will Close or Redeem in July 2016
EEML - iShares MSCI Emerging Markets Latin America ETF
EMHZ - iShares MSCI Emerging Markets Horizon ETF
GTIP - iShares Global Inflation-Linked Bond ETF
IELG - iShares Enhanced U.S. Large-Cap ETF 
IEIL - iShares Enhanced International Large-Cap ETF
IEIS - iShares Enhanced International Small-Cap ETF
IESM - iShares Enhanced U.S. Small-Cap ETF
ITIP - iShares International Inflation-Linked Bond ETF
QLTB - iShares Baa-Ba Rated Corporate Bond ETF
QLTC - iShares B - Ca Rated Corporate Bond ETF
These funds were all from iShares. And there may be more in July, which we will include in the next update, so stay tuned. But at least you can be prepared with this news in order to make any adjustments to your portfolio or strategies. 
Moving on from closings to filings, we had nine new concepts registered with the Securities Exchange Commission. One of which already has a symbol. 
List of Funds That Were Filed in June 2016
WSKY - Spirited Funds ETFMG Bourbon & Whiskey Economy ETF
First Trust ZyFin India Quality and Governance ETF
JP Morgan Global Bond Opportunities ETF
JP Morgan Diversified Return U.S. Small Cap Equity ETF
iShares Edge MSCI Min Vol USA Small Cap ETF
iShares iBonds Dec 2026 Term Corporate ETF
Power Shares Government Portfolio ETF
ProShares MSCI Japan Dividend Growers ETF
Yield Shares Prime 5 Dividend ETF
The fund that already has a ticker is a new innovation focusing on whiskey and bourbon markets. Should be interesting. We also saw new funds in the works from Direxion, JP Morgan, Proshares, Power Shares, Yield Shares and First Trust. Once they go live, we'll be sure to update you on this website, so check back often.
The last thing to catch up on some funds that either changed their names, their underlying benchmarks or both...
List of Funds That Changed Their Names and Benchmarks in June 2016
KFYP - Krane Shares CSI New China ETF changed its name to the Krane Share Zacks New China ETF. The underlying index also changed from the CSI Overseas China Five Year Plan Index to the Zacks New China Index. 
VEA - Vanguard FTSE Developed Markets ETF kept its name but changed its underlying index to the FTSE Developed All Cap ex US Index from the transition index. 
TTFS - Advisor Shares TrimTabs Float Shrink ETF changed its name to the Advisor Shares Wilshire Buyback ETF. It also changed its fund manager from TrimTabs Asset Management to Wilshire Funds Management. 
And please be aware that the funds and notes on these lists, or any fund or note, have their risks. As do all investments. So make sure you research each fund thoroughly before making any trades (short or long), to replace any of these products in your portfolio.
And if you do have suitable replacement assets, be sure to watch how the replacement funds (or notes) react to different market conditions. Understand what is in each fund. And if you have any questions or concerns about any of the ETFs or ETNs you are considering, be sure to consult a financial professional such broker or your financial advisor. 
However, once you have completed your due diligence, then good luck with all of your trades. And hopefully your portfolio was not too impacted by these closings and you are able to find replacements or even improvements.
Disclaimer: At the time of publication of this article, I do not have any open positions in any of the exchange-traded products (notes or funds) on any of the lists provided above - Mark Kennedy