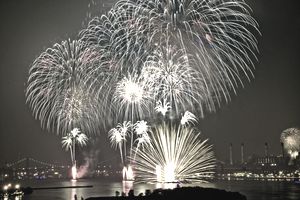 If you live in the United States you know what the Fourth of July means to the country.  Each year, from coast-to-coast, millions of people set off fireworks and come together for outdoor picnics to celebrate America's independence. But business owners selling American flags and lawn chairs don't have to limit themselves to July 4th promotions when there are other ways to celebrate July as a business owner.
In addition to businesses (from major corporations to mom and pop shops), numerous worthwhile organizations and special interest groups establish a promotion during a calendar month to get their name and message out there. In fact, the U.S. is particularly prolific at creating "national month" events to promote a business or cause.
The Different Ways to Celebrate July
July is a great time to observe or launch a month-long campaign to honor bereaving parents, celebrate your child or someone else's or promote social wellness. You might even share your best recipes online, or launch a new cookbook in honor of July's "Lasagna Awareness Month."
Some events may seem so silly they diminish the importance of other events, but they are important to someone and worth considering. Coupons, discounts, donations, TV and radio appearances are all ways to help a cause or sell a product, but even sharing a ribbon, badge, pin or blogging about something shows you (and by extension, your business) care and are connected.
Events Observed Every Year in July 
Air-Conditioning Appreciation Days
Bereaved Parents Month
Bioterrorism/Disaster Education and Awareness Month
Cell Phone Courtesy Month
Family Reunion Month
International Blondie and Deborah Harry Month
International Group B Strep Awareness Month
Lasagna Awareness Month
National Baked Bean Month
National Child-Centered Divorce Month
National Culinary Arts Month
National Doghouse Repairs Month
National Grilling Month
National Horseradish Month
National Hot Dog Month
National Make a Difference to Children Month
National Pickle Month
National Picnic Month
National Share A Sunset With Your Lover Month
National Wheelchair Beautification Month
Sandwich Generation Month (To commemorate the special needs of people caring for multiple generations, some state, and local governments have proclaimed July as Sandwich Generation Month.)
Smart Irrigation Month
Social Wellness Month
Women's Motorcycle Month
Is there a way your business can benefit by promoting itself during July? Try working social networks first. Get out the word that you care about a cause, group or issue; it will help you connect with your customers and clients, and you may just learn something new in the process.