Job Interview Question: What Are Your Hobbies?
How to Answer Interview Questions About Your Personal Interests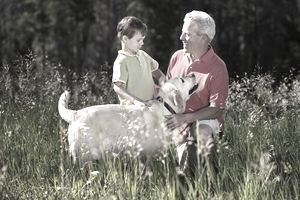 When you're preparing to interview for a new job, remember that not all the questions posed to you during an interview will directly relate to the position you're interviewing for. Sometimes, interviewers will want to gain an understanding of what you are like as a total person, and what you're interested in outside of work. This is where questions like, "What do you do in your spare time?" or "Tell me about your hobbies" come in.
How to Answer Interview Questions About Your Hobbies
Questions like these could stem from a number of concerns the employer might have, such as your overall health and energy level, your mentality, or how you might engage and entertain clients and coworkers.
They could also be asked because the hiring manager wants to learn as much about you and what you're like as a person as possible. Doing things besides working shows that you're a well rounded person, and your hobbies and personal interests give an interviewer insight into the type of person you are. 
Direct managers may ask this question in interviews to try and get a sense of whether they'd get along with you, and feel comfortable chatting in the break room or making small talk during a one-on-one meeting.  
Be prepared to share examples of what you like to do during your spare time with hiring managers. But, also be cautious there are some activities that are better off kept to yourself.
What Not to Say
You probably already know there are certain subjects you should leave out of any interview, so even if your favorite way to spend time is gambling, partying, or any type of illegal or questionable activity, don't bring it up in the interview.
The Best Ways to Respond
Do make sure that your answers are genuine.
For example, if it's been a decade since you had a gym membership, don't brag about being a "fitness junkie." Be prepared for follow-up questions: If you say you love the movies for instance, interviewers may ask you what your favorite movie is, or the last movie you saw in theaters. 
Focus on answers that demonstrate a positive quality that might indirectly help you achieve success at work.
Exercise and Health-Related Activities. It's true that exercise and fitness related hobbies can demonstrate health, energy, vitality, and the ability to manage stress. Older candidates should be especially careful to make some points of this sort if possible. Sports like golf, tennis, and skiing can be useful ways to interact with clients and build relationships. Sports in general can also help demonstrate an ability to be a strong team member. 
But, remember to be honest first and foremost. You don't want to brag about being a "golf pro" and then get to the driving range with your new employer, only to have no idea what to do.
 
Volunteering and Community Participation. In addition, you might mention your volunteer work or community activities, like coaching your child's baseball team. Volunteer work shows high character and a concern for someone other than yourself.
Working for community-based organizations is also a great way to source potential clients while pursuing a common interest.
 
Professional Development and Continuing Education. Professional development activities are another potentially rich area of sharing how you use your spare time. Maybe you take classes or seminars, read journals, or complete online tutorials that enhance skills related to your job. Maybe you're learning another language in your spare time.
In addition, helping to coordinate conferences or carrying out duties for a professional association are other ways to show that you are professionally engaged outside of work.
Share Your Favorite Things to Do. You can also share anecdotes from your daily life. Maybe you like to spend your spare time bonding with your spouse or children; maybe you enjoy going hiking with your dog.
Maybe you're a fan of the New York Times crossword puzzle; perhaps you love to read mystery novels or make quilts. Whatever you choose, make sure it paints you in a positive light.
Mix Personal and Professional Pursuits
Overall, the best approach to this question is to mix in personal hobbies with more professional or work-related pursuits. This combination will enhance your response.
Finally, when you're discussing your hobbies, remember to speak with enthusiasm - and a smile.
More Job Interview Questions and Answers
Interview Questions and Answers
Typical job interview questions and sample answers.
Interview Questions to Ask
Questions for candidates for employment to ask the interviewer.