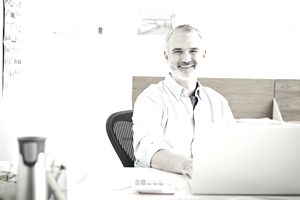 After a job interview, it's both polite and advantageous for your job search to send a thank you letter. Your note is an opportunity to reinforce your strengths as an applicant, affirm your interest in the position, and if necessary, respond to any concerns that came up during the interview.
Here are tips for writing a strong follow-up thank you letter or email. Below is also an example of a letter sent to follow up after a job interview, as well as an example follow-up email.
You can use either as a template for your own follow-up note.
Tips for Writing a Follow-Up Thank You Letter
Consider sending an email. If time is of the essence, send your follow-up letter via email, with your name and "thank you" in the subject line of the message.
Express your enthusiasm. Emphasize your enthusiasm for the job. This is your final chance to tell the employer that you believe you are a good fit for the job.
Include anything you forgot. If you forgot to share an important related experience, or some other valuable piece of information, this is a good place to do so. You might also clarify anything from the interview if you feel you did not make a strong first impression in the interview.
Edit, edit, edit. Whether you send the note by mail or by email, be sure to read through the message carefully before sending it. You are still trying to make a strong impression, so a professional, well written letter is key.
Sample Job Interview Follow-Up Thank You Letter
Your Name
Your Address
Your City, State, Zip Code
Your Phone Number
Your Email
Date

Name
Title
Organization
Address
City, State, Zip Code

Dear Mr./Ms. Last Name:
Thank you for taking the time out of your busy schedule to talk to me about the Senior Programmer Analyst position with XXX Company.
I appreciate your time and consideration in interviewing me for this position.
After speaking with you and the group, I believe that I would be a perfect candidate for this position, offering the quick learning and adaptability that is needed for a diversified position.
In addition to my enthusiasm for performing well, I would bring the technical and analytical skills necessary to get the job done.
I am very interested in working for you and look forward to hearing from you once the final decisions are made regarding this position. Please feel free to contact me at any time if further information is needed. My cell phone number is (555) 111-1111.
Thank you again for your time and consideration.
Sincerely,

Your Signature (hard copy letter)

Your Typed Name
Sample Job Interview Follow-Up Thank You Email
Subject Line: John Smith – Thank You

Dear Mr./Ms. Last Name:
It was a pleasure meeting you the other day and discussing the teaching assistant position at ABC Middle School. I really appreciate the time you took interviewing me for the position.
I enjoyed meeting everyone on the sixth grade team, and getting to ask them questions about the teaching assistant position. The more I spoke with you and the team, the more I was convinced that my teaching experience and my passion for small-classroom learning make me a strong candidate for this position.
I look forward to hearing from you next week regarding your final decision. Feel free to reach out to me beforehand with any questions or concerns. Again, my phone number is 555-555-5555.
Thank you again for your time and consideration.
Best,
John Smith
Read More: Email Thank You Message Examples | What to Include in an Interview Follow-Up Email
Related Articles:
More Thank You Letter Samples
Browse additional examples, including thank you letters for job interviews, email thank you messages, internship thank you letters, thank you notes for the informational interviews, thanks for help, and a variety of additional interview thank you letter samples.
Writing Thank You Letters
Get the full lowdown on how to write a thank you letter including who to thank, what to write, and when to write an employment-related thank you letter.
Job Interview Thank You Letter Tips
Get advice on when to send your thank you letter, proofing, group interview letters, and more employment thank you letter suggestions.