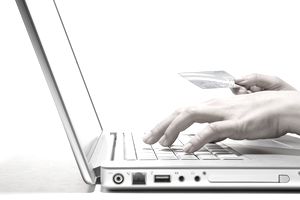 Because it is free to post listings in some cities on Craigslist, and the cost is low in others, the site is known for having many job scams. These scams often have generic job titles, such as "Administrative Assistant" or "Customer Service Representative," and may say that you can work from home. The listings often lack a specific company location or say they are international. This way, they can say they cannot interview you in person.
Job and Employment Scams on Craigslist
These job scams will ask you to send money and/or to set up a bank account to receive paychecks (which, if sent to you, are not legitimate). Other Craigslist employment related scams ask you to subscribe to a site where you can find more job listings, or have you join a site to receive web training.
Some scams will ask you to pay for a background check or credit check as a condition of employment. Others, once you have responded to the posting, will ask for your bank account or credit card information to process your application or start the hiring process. Some of these companies will instruct you to wire money for a training kit or employment supplies.
Craigslist Job Scam Warnings
Craigslist provides a warning regarding some of the typical scams that could be be listed in the Jobs section of the site. The scam postings may list jobs which aren't legitimate, offer a chance to participate in paid research studies that don't exist, or list other fake opportunities to supposedly earn money.
The job seeker is then directed to fee-based services and sites where you are instructed to enter personal information that is used for identity theft. Those sites include:
Background checking services
Credit check or credit report
Sites where you are directed to enter your resume, bank account, or credit card numbers, or other personal information
Sites where you are asked to sign up for a "free" trial offer
Sites offering fee-based training or education
Sites offering opportunities for making money
Survey or focus group sites
Sites designed to deliver malware or misuse your personal information
Red Flags — Signs That a Craigslist Job Post May Be a Scam
The following are some tip-offs that a job listing on Craigslist may actually be a scam. 
A generic job posting. Be wary of very vague job postings on Craigslist. Typically, a job advertisement includes information about the position, details on the company, and a specific job title. While some companies may post on Craigslist out of a desire for anonymity, if the post does not include a specific job title or outline the position's responsibilities, it's a potential sign that the listing is a scam. 
Poor grammar, typos, and an unprofessional look. Regardless of where it's posted, a job listing should appear professional. Typos, grammatical errors, slang, or excessive amounts of exclamation marks are all red flags. 
The pay is really, really good. If the pay seems a little too good to be true, it might very well be a scam. That's particularly true for jobs that do not require a lot of experience.
A request for fees. Legitimate employers don't ever ask job applicants to pay for anything related to job applications or hiring. If a listing mentions fees, or if you get an email requesting them, avoid further communication. In addition, remember that legitimate employers will never ask for bank account information prior to hiring you and then it would be only for setting up direct deposit after you are employed with the company.
How to Avoid Craigslist Job Scams
To avoid Craigslist scams, keep an eye out for the red flags listed above. Research companies before applying to jobs to ensure that the information on the listing matches that on the website. Tread carefully with companies that do not list any contact information or a website on their job posting, and also do not share it in follow-up email communications.
Do not send writing samples, your resume, or any contact information before you are confident a listing is not a scam, and never, ever send money through a Craigslist listing.
Your choice of search keywords can also help you avoid scams. Be as specific as you can when searching for a job - if possible, list both a specific job title and location to evade these scam listings.
Craigslist does have many legitimate job listings, so do not be discouraged. Simply be cautious when applying to jobs and giving out personal information.
More Information on Job Scams
How to Avoid Scams
How to tell if a job is a scam, typical employment scams, work at home scams, and how to avoid scams.
How to Report a Scam 
Have you been scammed or almost scammed? Here's information on how to report a scam, including where and how to report an employment scam.
Scam Warning Signs
What's a scam and what's not? It can be really difficult to tell the difference between scams and legitimate job openings, especially when it comes to work at home jobs. Here are scam warning signs to watch for and how to spot a scam.