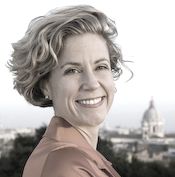 In today's tumultuous marketplace with people losing jobs left and right, many job seekers are either looking outside their own country for new opportunities for the first time, or are finally considering indulging their dream of becoming an expatriate.
For those that are considering working abroad, there are some additional challenges that one has to contend with during the job search. I've outlined a few of challenges here, with some of the strategies that you can use to overcome them.
Work Permits or Visa
Part of finding a job abroad involves securing a work visa or permit. Often a job offer is required to get this, and usually this involves an organization having to complete paperwork and pay fees to help secure that documentation for you. So unless you can make a powerful case for why you can offer what their local talent pool cannot, you may find it hard to get the permissions you need to work in another country. (Note: this is not a problem for every one however. EU citizens can work in other EU countries, for example.)
Strategy: One of several strategies to deal with this challenge is to explore the highly skilled worker programs that many countries like Australia, New Zealand, UK and Canada have on offer. These programs can help you secure a visa without an employer for jobs for which they have skill shortages. As different countries have different skill shortages, be sure to check each country's immigration department website for the most recent list.
Tool: An excellent website the provides guidance on how to access these skilled worker programs and conduct job searches in the English-speaking countries of Australia, New Zealand, UK and Canada is Working In.
Language skills
If you only speak your native language, this can significantly limit the number of job opportunities available to you in other countries where your mother tongue is not spoken.
Strategy: This might seem obvious, but one option is to find other countries where your language is spoken. Many people may not know this, but English-speakers have quite a few locations from which to choose. English is an official language or is predominantly spoken in the following countries: Antigua and Barbuda, Australia, Bahamas, Barbados, Belize, Botswana, Brunei, Cameroon, Canada, Ethiopia, Fiji, Gambia, Ghana, Grenada, Guyana, India, Ireland, Israel, Jamaica, Kenya, Kiribati, Lesotho, Liberia, Malawi, Malta, Marshall Islands, Mauritius, Micronesia, Namibia, Nauru, New Zealand, Nigeria, Pakistan, Palau, Panama, Papua New Guinea, Philippines, Rwanda, Saint Kitts and Nevis, Saint Lucia, Saint Vincent and the Grenadines, Samoa, Seychelles, Sierra Leone, Singapore, Solomon Islands, South Africa, Swaziland, Tanzania, Tonga, Trinidad and Tobago, Tuvalu, Uganda, United Kingdom, United States, Vanuatu, Zambia, and Zimbabwe.
What is very important to note however, is that just because people in another country speak the same language as your own, it does not mean that their cultural beliefs, traditions, values, and communication styles are the same. All of these things play into how people interact, communicate and operate, so one must always do their homework to understand how any country's culture affects all aspects of the job search.
Cultural Differences
Culture can affect every single part of the job search - how you access information, networking, job application process and materials, interviewing, salary negotiation and more. It can also affect relationships and operations in the workplace. Without understanding the "rules of the game" in your target country, chances of successfully building a network, preparing your career marketing materials properly, interviewing well, securing a new job or thriving in your position are not anywhere near as good as they could be.
Strategy: The person seeking a job abroad must do their research to make sure that they are clear on what those cultural differences are and respect them at ever step in the process if they want to succeed at securing a job abroad. The research that I recommend includes reading books and online resources about the target country and speaking with other expats working there to learn from their experiences.
Recruiters in your target country can also be a wealth of information about everything from preparing your resume or CV (as most countries have their own preferred format) to interviewing and salary negotiation.
Tools: There are many books, websites and blogs out there to help aspiring expats with this research. The book, When Cultures Collide: Living Across Cultures by Richard Lewis and CultureActive, a multimedia Cultural Profiler based on the Lewis Model of Culture, are resources I always recommend to help people get started learning about how to communicate across cultures. I also recommend visiting sites like Culture Crossing to not only get advice on etiquette and communication styles but also to connect with others living in other countries who can provide valuable first hand experience and insight. The site Expat-Blog allows you to access over 5,000 blogs written by expats from all over the world. Expats who are blogging about their experiences abroad are generally quite receptive to inquiries about how they build their own professional lives abroad.
Lack of Professional Network
Your professional network is your most important tool in your job search toolkit, no matter where you are in the world. Most of us over the course of going to school and having work experiences have some sort of a network to start off any job search with at home. However, if you are looking for a job overseas, you may have absolutely no contacts in your target country.
Like Rome, networks are not built in a day, so having no network to speak of where you want to find a job overseas can be a real obstacle.
Strategy: Through online networking and social media you can now connect and build relationships with people worldwide. However it is important to choose the right networks to be able to access the people in your target country and industry.
Tools: I always recommend joining LinkedIn, which is the largest international online professional network, and Facebook, which is currently the world's most popular social network. However which additional online networks you should join depends on your target country. For example, if you were looking to move to Brazil you would also want to sure to be a member of Orkut. If you wanted a job in Germany and spoke German, you'd join Wer-kennt-wen. And if you were thinking about moving to Japan and could read Japanese, then you would have to join the network Mixi to build your local network there.
As you can see, there are some real challenges that one faces when looking for a job overseas. However there are also some great tools and strategies that can help you overcome those obstacles. Getting support to help you through some of these challenges is recommended, as well as learning from expats who can share with you how they found a job abroad.
One thing is for certain- if you are up for the challenge, working abroad can be one of the most exciting and rewarding experiences you'll ever have.