Newport - Payday Slots Instant Win Game
Hundreds of Cash Prizes Worth up to $50,000 Are up for Grabs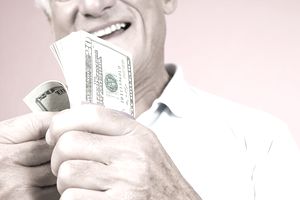 Description:
Newport's Payday Slots Instant Win Game is giving you hundreds of chances to win cash prizes. Enter and you could win instant prizes worth between $25 and $500 or one of two grand prizes worth a whopping $50,000. Enter every day to boost your odds of winning. You must be a smoker to be eligible to win.
Sweepstakes Links:
Click Here to Enter this Sweepstakes
Click Here for the Official Sweepstakes Rules
Click Here for the Sweepstakes' Home Page
Note: If the sweepstakes entry link doesn't work for you, try entering through the home page and looking for a link to the sweepstakes.
Category:
Cash Sweepstakes, Instant Win Sweepstakes, Mega Sweepstakes, Lots of Prizes, Daily Sweepstakes
Eligibility:
Open to residents of the United States (void in Michigan and Massachusetts) who are smokers, 21+
Start Date:
February 13, 2018
End Date:
April 03, 2018 at 11:59 a.m. ET
Entry Frequency:
1 x daily per person
Sweepstakes Prizes:
Grand Prizes (2): $50,000 in cash. (ARV: $50,000)
Instant-Win Prizes:
1st Prizes (7 - 1 per Friday): A $500 check. (ARV: $500)
2nd Prizes (50 - 1 per day): A $100 check. (ARV: $100)
3rd Prizes (100 - 2 per day): A $75 Mastercard gift card. (ARV: $75)
4th Prizes (250 - 5 per day): A $50 Mastercard gift card. (ARV: $50)
5th Prizes (850 - 17 per day): A $25 Mastercard gift card. (ARV: $25)
Additional Comments:
Note that you need to be signed into your Newport account for the entry and rules links above to work properly.
There's a limit of one instant-win prize per person, but winning an instant prize does not disqualify you from winning one of the grand prizes.