Is Real Simple Selling Out to the Tobacco Industry?
Double Whammy: What's Wrong with this Ad, Real Simple Readers?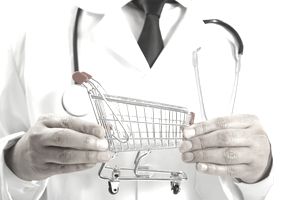 It's Real(ly) Simple: Smoking Is Not Natural and Not Spirited
A print ad is running in Real Simple magazine for one pack of cigarettes for $2.00. This offer is good for roughly one year. The product being introduced in the magazine is the cigarette brand Natural American Spirit, which is advertised as 100% additive-free natural tobacco. The ad seems an affront to the health conscious readers of Real Simple, who able to regularly read articles in the magazine about how to live healthier lives, and to Native Americans, for reasons discussed below.
Corporate Cultural Competence
The logo for the brand of cigarettes is a Native American in a full-feather headdress holding what is presumably a , silhouetted against a red sun.  The image of the Native American is not unlike the oversimplified character renditions used as high school mascots or smoke shop "Indians."  
Reynolds American Tobacco, Inc. is the parent company of the Santa Fe Natural Tobacco Company, Inc., which manufactures and markets the cigarette brand known as Natural American Spirit. The cigarette brand was established in 1982 with the then innovative idea of being 100% additive-free tobacco, and offers products made with organic tobacco. The company claims that the cigarettes do not contain preservatives or flavorings, and that scrap tobacco, processes tobacco plant stems, or reconstituted sheet tobacco are not used.
The print ad in Real Simple clearly states that: 
"No additives in our tobacco does NOT mean a safer cigarette...Organic tobacco does not mean a safer cigarette."
Also included in the print ad is the requisite:
"SURGEON GENERAL'S WARNING: Cigarette Smoke Contains Carbon Monoxide."  
The word " in Real Simple magazine.  
CVS Pharmacies Align Health-Centered Mission with Product Sales
The print ad for cigarettes in a magazine that targets young women is startling against a cultural background the prompted CVS to stop selling tobacco products in their stores.
 The chain of drug stores accomplished a rebranding and a name change to CVS Health.
Market research analyst Skip Snow at Forrester Research attribute the CVS decision to stop selling tobacco products as a bid to be:
"...perceived as a place to go to receive health care, and buy health care products, as opposed to the place to go to buy a bottle of whiskey or get your film developed, then they can capture more of the retail medicine dollars."
CVS operates about 900 walk-in mini medical clinics, or minute clinics, which is how the company refers to the provision of healthcare services such as immunizations and blood pressure checks within the actual store retail space.  In anticipation of the surge of new patients insured through The Affordable Care Act, CVS is partnering with health care systems and hospitals to help operate the minute clinics.  
The fact that CVS no longer carries and sells tobacco products gives the chain a competitive edge in the healthcare industry over drug store chains that still do carry tobacco products.  It is significant that CVS revenues were up 24 percent in the second quarter of 2014 compared to the previous year.
If CVS can increase revenue by orienting more to health, the same advantage may be available to Real Simple.
The tobacco industry still has deep pockets, despite changing social mores.  Since paid advertising is pivotal to print magazine success these days, it is safe to assume that Real Simple received substantial compensation for publishing the ad.  How consumers respond to the magazine's choice remains to be seen.  Market research will provide the trend lines and the final outcomes of this publishing decision by Real Simple.
Sources:
_____.  (2011, January 19).  Natural American Spirit.  About Tobacco Products.  
_____.  (2015, August).  Natural American Spirit cigarettes. [print ad]. Real Simple Magazine.
Strom, S. (2014, February 5).  CVS vows to quit selling tobacco products. The New York Times.