Is FirstNet the Future for First Responder Communications?
Building the First Nationwide Broadband Network for First Responders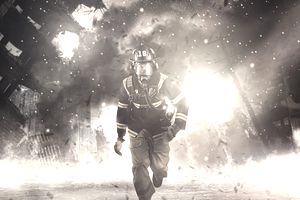 When it comes to public safety, communications is the key to any effective, coordinated and timely response. Especially when disasters strike - man-made or otherwise - law enforcement, emergency medical services, fire and public health authorities need to be able to receive and share as much information as possible, as quickly as possible. That's why FirstNet has an opportunity to usher in the future of public safety communications.
What Is FirstNet?
FirstNet is the name given to the United States' first - and only - national broadband network for public safety. Its purpose is to ensure first responders have priority over other communications and data sharing whenever they need it.
FirstNet will ensure police officers, EMT's, firefighters and other first responders will be able to get access to and share live-streaming video, images, texts and voice communications whenever they need it, without having to compete with private users for airtime.
What Will FirstNet Mean for First Responders?
The benefits and possibilities for FirstNet are nearly endless. Currently, first responders' communication capabilities are limited by available bandwidth and network congestion. Only so many users can be transmitting on a broadband spectrum at any one time, which creates a first-come, first served situation. 
That means that in times of major disasters or public safety incidents, responding units may not be able to send or receive phone calls or even radio signals because other users are clogging up network capacity.
 FirstNet will create a dedicated network, set aside solely for first responders, ensuring reliable, nationwide coverage for public safety professionals wherever they may find themselves.
By creating a dedicated network, more space is available to transmit more and larger types of information. This would be where live streaming videos and images can come into play, providing commanders and dispatchers with a real-time picture of what is happening on the ground and allowing leaders to formulate more coordinated and cohesive responses.
In short, if implemented, FirstNet has the potential to pave the way for the future of law enforcement communications, including enhancing the capabilities of Next Generation 911, in turn significantly and positively impacting the day-to-day jobs of police officers and other first responders.
How Does the Public Benefit from FirstNet?
Public safety is perhaps the most important single function of any government. FirstNet can advance the capabilities of public safety professionals and ensure that the services provided to the public are even more effective and efficient than ever before.
That means better responses to medical emergencies, public health hazards, and crime. The public will benefit from a more cohesive, better informed and more efficient response from its safety professionals.
What Are the Challenges to Implementing FirstNet?
As amazing and groundbreaking as FirstNet can be for the criminal justice entities and public safety agencies, it still faces some significant challenges. First and foremost, the cost to research, deploy and implement a true nationwide network is extraordinary, and will require unique public-private partnerships.
Technology, too, will continue to be a challenge, as FirstNet will have to be able to forecast and keep up with future trends even as they develop new technologies to ensure their technologies are not obsolete when they're ready to be deployed.
How Will FirstNet Impact Criminal Justice and Criminology Careers?
Though still a long way from reality, FirstNet has already begun to impact public safety as agencies are planning on how to implement new technologies in hopes of future effectiveness and interoperability.
As it comes to fruition, FirstNet will require better-honed technological skills for police officers and offer lots of opportunities for information technology professionals who are interested in working in criminal justice and criminology.