2 Types of Customers No Business Can Afford to Lose
How to Avoid Mistakes That Can Cost You Customers and Potential Customers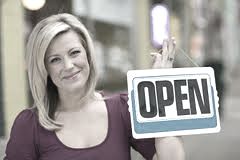 Attracting new customers is obviously important for the success fo any business, but businesses also need to focus on developing strategies to retain customers for repeat sales and to attract referral customers.  With the power of social media at everyone's fingertips it has never been more important to try and resolve conflicts with customers as quickly and amicably as possible.  Bad reviews speak volumes, and good reviews are harder to come by simply because anger seem to motivate people to post comments (vent) and reviews than does a good experience.
Here are the two main types of customers businesses cannot afford lose and how to avoid losing them.
1. Potential Customers
You can lose potential customers when you fail to attract new business or entice leads into a sale.Customers who shun your business based on "bad" word of mouth advertising from other people or businesses are also lost potential customers.
2.  Repeat and Loyal Customers
The customer is "king" is a simple but important business principle to follow. If you treat your customers badly, use dishonest business practices, or do not have reasonable customer service policies, you are likely to lose out on repeat business.  When you lose loyal customers you not only lose their future business but you also lose any possible referrals they may have given your business.
How Losing Potential Customers Costs You More Than A Single Sale
Every person that interacts with you or your business or hears about your business from another source is a potential customer.
Internet surfers that visit your website or browse a catalog in the mail are potential customers. If you do not hold their interest because your website or material is unprofessional, boring, or hard to navigate, or does not 'peak' to your targeted market, you are losing potential customers.
Reaching potential customers is no guarantee that they will want to do business with you. A driving force behind all forms of direct marketing is to provide a call to action.  But even this is not as simple as it sounds -- place a call to action in the wrong place and it will be ineffective; put too many and it becomes overwhelming.  Calls-to-action should be clear and monitored with A/B testing to see what performs the best.
Depending upon the nature of your business, many of your first-time customers may have the potential to be repeat customers. Do not just consider how to make a one-time sale, think of ways to get customers to come back again and again!
Anyone that knows about your business – whether or not they have actually done business with you - has the power to attract or deter new customers for you either by recommending your company or by sharing their own bad experiences. You can lose customers simply based on the word-of-mouth advertising of others.
Losing Repeat and Loyal Customers
Successful businesses are built one customer at a time. Never undervalue your customers if you want them to refer your business, or come back for repeat business.
The worst business mistakes you can make are ones that lead to customer dissatisfaction. Unhappy customers not only take their business somewhere else, they may also discourage other people from doing business with you.
The following are just a few of the ways you can lose repeat customers:
Overcharge for your products and services.
Offer substandard products and services.
Take advance or back orders for products and then fail to keep customers updated about any delays or troubles in processing their orders.
Offer poor, or no customer service, and do not respond to inquiries or keep customers, investors, and stakeholders updated.
Lie. In the world of advertising, many companies consider it acceptable to "embellish" or "emphasize a point in the best light possible." But to consumers, misrepresentation of a product or service will be seen for what it is - a lie – not as a creative license.
Don't follow the law and get sued. You won't have any customers if you are put out of business.
Here are a few more articles and resources to help you understand the importance of keeping your customers happy and coming back for more!