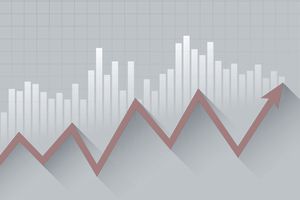 One of the nice things about exchange traded products is that you can utilize them to target specific commodities, industries or regions. For example, if you think Taiwan is a growing economy, then you can potentially buy a Taiwan ETF that target companies located in the country or conducts most of their business in Taiwan. This way you can get instant access to the Taiwanese financial landscape without trying to corner the market on Taiwan company stocks or battle a Taiwan index to fill your basket at different prices.
And it doesn't always have to be a bullish play either. Taiwan ETFs can be used to hedge any risk that your portfolio may have from the country or even make a bearish play if you think the economy is in trouble.
Also, you get the added benefits of ETFs as well. They can be a lower cost investment as far as fees and commissions and they are structured to create tax advantages as well. Not that ETFs are perfect. Every investment has risks and disadvantages, but you should at least consider a Taiwan ETF if you are looking to target that country in your investing strategy.
As of today, there are two Taiwan ETFs on the market, so your choices are a bit limited, but if any new funds or notes come to market, I'll be sure to update this list, so check back often. In the meantime, Here are the current Taiwan funds available to trade...
List of Taiwan ETFs
EWT - iShares MSCI Taiwan Index ETF
The first Taiwan ETF on this list tracks the MSCI Taiwan Index and some of the sectors represented in the fund and benchmark are Information Technology, Financials, Materials, and Consumer Discretionary.
And some of the stocks in these sectors are Taiwan Semiconductor Manufacturer, Mediatek Inc, Hon Hai Precision Industry and Cathay Financial Holding.
EWT has been trading since June of 2000 and focuses mostly on large-cap and mid-cap companies. You can get full details about the exchange traded fund on the EWT Fact sheet.
FTW - First Trust Taiwan AlphaDex Fund
This Taiwan ETF tracks a different benchmark than its counterparts - the Defined Taiwan Index. And the stocks in the index and ETF are selected from the S&P Taiwan BMI universe that meet certain criteria. You can get full details about the selection process on the FTW fact sheet.
FTW has been trading since February of 2012 and some of the stocks in the fund are Compal Electronics, Hon Hai Precision Industry, Catcher Technology Corporation, and Pou Chen Corporation. And the top sectors represented are information technology, consumer discretionary, financials, and consumer staples.
QTWN - SPDR MSCI Taiwan Quality Mix ETF
The SPDR MSCI Taiwan Quality Mix ETF seeks to provide investment results that, before fees and expenses, correspond generally to the total return performance of the MSCI Taiwan Quality Mix A-Series Index.
As I said above, I will update this list if new Taiwan ETFs are launched, and will do the same if any of the funds are delisted. In fact, there used to be a third Taiwan EFT from Index IQ (TWON), but that no longer trades. Although its benchmark, the IQ Taiwan Small Cap Index, is still actively trading.
And if you are considering any of these ETFs, please be sure to conduct thorough research before making any trades.
Every investment asset has risks, and ETFs are no exception. So understand how the ETF works, look at its holdings, watch how it reacts to market conditions, check the news and look at its history.
Also, be sure to check with a financial professional (such as a broker or financial advisor) if you have any questions or concerns. But once you have completed your due diligence, could look with your trades.
Disclaimer - at the time of the publication of this article, I do not have any open positions in any of the above exchange traded products.