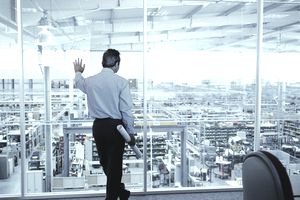 Asia is the largest continent on the planet in both terms of size and population. It covers almost 9% of the world and about 30% of the land on our planet. So it only makes sense that investors want to target economies in this large region.
However, trying to corner the market on stocks in Asia would be a huge undertaking for any portfolio, but there is an easier way. Asia ETFs.
An Asia ETF can give investors instant exposure to Asian markets and assets without having to accumulate the stocks in an index or purchase multiple company shares.
Asia ETFs are prepackaged portfolios targeting specific goals for investing in Asian markets. And while they not only help you accomplish your investing goals, ETFs can help with fees and commissions as well.
So if you think that an Asian ETF might be a fit for your portfolio, check out the list of Asia ETFs below. Research each individual fund and take into account all factors such as risk, price, and market conditions…
Full List of Asia ETFs
AAXJ - iShares MSCI All Country Asia ex Japan Index ETF
ADRA - BLDRS Asia 50 ADR Index ETF
AAIT - iShares MSCI AC Asia Info Technology ETF
AIA - iShares S&P Asia 50 Index ETF
ALD - WisdomTree Asia Local Debt Fund
AYT - Barclays GEMS Asia-8 ETN
AXJL - Wisdom Tree Asia-Pacific ex-Japan Fund
AXJS - iShares MSCI All Country Asia ex Japan Small Cap Index Fund - Now Closed
AZIA - Global X Central Asia & Mongolia ETF - Now Closed
ASDR - VelocityShares Emerging Asia DR ETF - Now Closed
DBAP - db X-trackers MSCI AC Asia Pacific ex Japan Hedged Equity Fund
DVYA - iShares Asia Pacific Dividend 30 Index ETF
EPP - iShares MSCI Pacific ex-Japan ETF
FPA - First Trust Asia Pacific Ex-Japan AlphaDex Fund
GMF - SPDR S&P Emerging Asia Pacific ETF
GMFS - SPDR S&P Small Cap Emerging Asia Pacific ETF - Now Closed
GSAX - ALPS GS Momentum Builder Asia ex-Japan Equities and U.S. Treasuries Index ETF
IFAS - iShares FTSE EPRA NAREIT Developed Asia Index ETF - Now Closed
JPX - UltraShort MSCI Pacific ex-Japan ProShares ETF
OASI - The O'Shares FTSE Asia Pacific Quality Dividend ETF
OAPH - The O'Shares FTSE Asia Pacific Quality Dividend Hedged ETF
PAF - PowerShares FTSE RAFI Asia Pacific ex-Japan ETF
PGD - Barclays Asian & Gulf Currency Reval ETN
SCIX - Global X Scientific Beta Asia ex-Japan ETF
TOK - iShares MSCI Kokusai Index ETF
UXJ - Ultra MSCI Pacific Ex-Japan
VPL - Vanguard Pacific Stock ETF
As with any investment, a company stock, an ETF, Index or otherwise, please make sure you thoroughly research this exchange-traded fund or any financial asset before making any trades (long or short). Conduct your due diligence, watch how these funds react to different market conditions, take a look under the hood and see what is in the funds. And if you have any questions or concerns, make sure you consult a stockbroker, a financial advisor, or another financial industry professional.
While ETFs have many advantages, they have many disadvantages as well (as does any investment). So it is very important to understand the investment vehicle before you trade it.
But once you have a full understanding on these Israel ETFs, you can consider adding either or both to your portfolio. And good luck with all of your trades!
Disclaimer: At the time of publication of this ETF list of Asia ETFs, I do not have any open positions in the above funds - Mark Kennedy