Invest in Aluminum with Aluminum ETFs and ETNs
List of Aluminum Exchange Traded Notes and Funds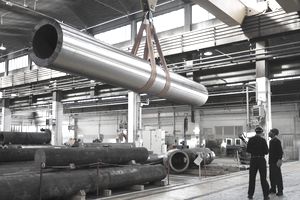 One of the many nice things about ETFs, is their ability to give an investor instant exposure to a sector or commodity, without having to corner the market on stocks or physical assets. And while ETFs have other advantages such as tax benefits, the fact that they require only one transaction (as opposed to mutual funds and indexes) so enter a market is an attractive feature.
So for example, if an investor wanted to make a play on aluminum, as a hedge, for diversification, or just based on financial research, he or she could buy an aluminum ETF to get started.
So instead of searching for company stocks involved with the manufacturing or development of aluminum or buying bulk orders of tin foil, an investor can buy or sell an aluminum ETF to get financial involvement with the commodity.
Of course, advanced trading strategies may call for advanced methods or products, such as derivatives like futures for example, but for all intents and purposes, aluminum ETFs can be a nice tool to get instant access to this particular metal.
However, one of the downsides of niche market investing with ETFs is variety or in this case, lack there of. Unlike gold ETFs, where choices are plentiful, there are only two aluminum exchange traded products on the market today and both are actually ETNs, not ETFs. And while that may change in the future (and I will updated this list if that happens) right now we only have a pair of notes to choose…
List of Aluminum ETFs and ETFNs
FOIL - iPath Pure Beta Aluminum ETN
This exchange traded note from Barclay's iPath product line correlates with the Barclays Aluminum Pure Beta Total Return Index and utilizes aluminum futures to accomplish its investing goals. The note was originally launched in April of 2011 and currently trades on the NYSE Arca.
JJU - iPath DJ UBS Aluminum Total Return Sub Index ETN
This is another aluminum exchange traded note from the Barclays iPath ETN product line. It correlates with the Dow Jones UBS Aluminum Sub Index Total Return and like FOIL, it utilizes aluminum futures to accomplish its investing goals. The note was originally launched in February of 2006 and also currently trades on the NYSE Arca.
ALUM - Global X Aluminum ETF – (This Fund is now Closed)
This was the only aluminum ETF on the market at one time, but unfortunately Global X closed it down in early 2013 due to lack of investor interest and assets under management. But hopefully, we will soon see a suitable replacement aluminum fund sometime in the near future to compliment the other aluminum ETNs on this list.
So a short list of aluminum exchange traded products for the time being, (we are down to two funds now that ALUM has been delisted), but that may potentially change over time. So come back and check when you can to see if any new aluminum finds (or notes) have been filed or launched.
However, if you do decide to include any of these above aluminum exchange traded products in your portfolio, make sure to thoroughly conduct research on each note.
No investment is without risk, ETN, ETF or otherwise, so due diligence is key.
And if you have any questions or concerns about any of the exchange traded products on this list, be sure to consult your broker or another financial professional such as an advisor before making any trades.
It's important to understand both the advantages and disadvantages of these notes as well as what is "under the hood" and how they react to different market conditions. But once you have confidence in your decision or your investing strategy, these aluminum products hopefully can bring you some positive returns.
Disclaimer – As of the time of the publication of this article, I do not hold any open positions in any of the exchange traded notes mention above.