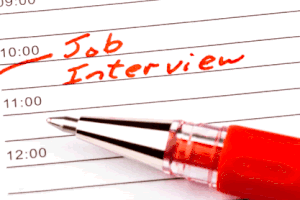 For older candidates, being asked about where you see yourself in five or 10 years can be a way to determine how close you may be to retirement. 
How to Answer Questions About the Future for Older Applicants
Answering this question can be tricky since the employer may be looking for someone who will be happy to stay in the position for which they are interviewing, and they also may be assessing your future potential.
In addition, if you are planning on retiring sooner rather than later, the employer may be concerned about hiring someone who won't stay with the company for long.
Share Your Interest in the Job
It's important to reference what is most appealing to you about the job, as well as your interest in mastering that job for a reasonable period of time.  
If the job is one that an employee would normally hold for many years, then your focus should remain on excelling in that role and fully developing the knowledge and skills to add optimal value and grow within the company.
When You Want to Advance
If you wish to advance from that initial job, then you should research a typical career path evolving from the job for which you are applying. You can ask your interviewer about options for promotion once you have established yourself with the company.
By expressing interest in advancement, you will reassure your interviewer that you are looking to make a commitment to the company and your career, not just filling the time until you can retire.
For example, if you would like to advance from sales to sales management, you might express your high level of interest in expanding your product knowledge, developing strong relationships with clients, and expanding sales. Then you could mention that, in the future, you would like to share what you had learned with newer sales representatives and coach them toward success by taking on a role as a sales manager.
When You Plan on Retiring
For older workers who are obviously closer to the normal retirement age, you have a decision to make as to whether to address this issue directly. It can be effective to say something like, "I love my work and certainly don't anticipate retiring within that time period." You could then go on to speak specifically about what you would hope to accomplish during that five- or 10-year period.
It's true that no one, regardless of age, really knows for certain what they will be doing in five or 10 years. The trend today appears to be that seniors work longer before they retire than in the past. This may be due to economic factors or better health, so answer as honestly as you can without sabotaging your opportunities for employment.
Read More: Interview Answers for Older Applicants | Job Search Tips for Older Workers | Interview Tips for Older Job Seekers
More Job Interview Questions and Answers
Interview Questions and Answers
Typical job interview questions and sample answers.
Interview Questions to Ask
Questions for candidates for employment to ask the interviewer.