Verizon Internships
Learn About the Opportunities, How to Apply, and More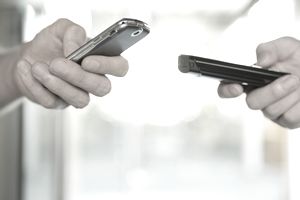 Verizon is currently ranked at #16 on the list of Fortune 500 companies and operates in over 150 countries worldwide.  Verizon has over 175,000 employees and over $120 billion in annual revenues. As the world of global communications rapidly changes, Verizon is one of the companies that are helping to lead the way.
Verizon is in the business of delivering fast, reliable 4G LTE networks in America and their solutions help empower individuals, businesses, and communities.
They are involved in everything from cellular communications, to cloud computing, to machine-to-machine communication, to robust omnichannel experiences (optimized multi-channel marketing), and other innovative technologies. Competitors include AT&T, T-Mobile, Microsoft, and Google. Internships at Verizon include a wide range of disciplines including Engineering, Finance, Sales & Marketing, Information Technology, and Education.
Interns say Verizon is one of the best places to work for an internship and that the company immediately treats its interns like full-time employees.  They also site things like great compensation and benefits, good work/life balance, learning valuable skills, working on very interesting projects, participating in a great leadership program, and the ability to add a great name to your resume. 
Verizon does much of their recruiting at university career fairs, but also accepts resumes online.
 It is estimated that over 50% of candidates say they heard about their position through a campus recruiter while another 42% found their position online.  Approximately 64% found the interview process to be a positive experience and the questions of average difficulty.
The first step is to do an online application.
The second step is generally a telephone interview with someone from Verizon human resources. Once this phase is passed a series of face-to-face interviews are set up, including both technical and HR interviews. Questions tend to be experiential in nature, with a focus on previous experience and on how various situations would be handled.
Benefits
Intern salaries range from $17.72 to $23.97 per hour. In addition, interns get an opportunity to learn and work with Verizon's professional team.
Verizon Foundation Education Project Management Internship
The Verizon Foundation is the philanthropic arm of Verizon. They are dedicated to solving critical social issues in the areas of education, healthcare, and energy management, particularly in underserved communities.
Location
Basking Ridge, New Jersey
Responsibilities
Innovation is a bellwether at Verizon. The focus is on collaborating with some of the biggest names in the business, providing ingenious new ways for people and communities to connect and creating groundbreaking solutions for government. Verizon's goal is to harness the power of technology to take on tough challenges and provide game-changing solutions. Verizon provides the opportunity to grow, explore and imagine with a global technology pioneer.
The Verizon Foundation is focused on using technology to solve critical social issues.  Through the support of their employees and resources, they help to address the needs of communities around the world. Verizon's philanthropic activities go beyond charitable contributions. They include collaborating with leading nonprofit organizations to combine our powerful technology with our philanthropic resources to address challenging issues in education, healthcare, and energy management in underserved communities.
As a Project Manager intern for the Verizon Foundation, duties and responsibilities may include but are not limited to:
Manage the Verizon Foundation's High School Summer Internship Project
Assist the Education Program Manager in leading a group of high performing and diverse 11th and 12th-grade students through a summer 'Design Thinking' internship at Verizon
Coordinate executive employee engagement opportunities for interns
Coordinate field trips, tours, and activities at Verizon's business locations for interns
Work closely with Verizon's product development, IT, and strategy groups to understand challenges and support and guide interns as they research, design, iterate and pitch solutions
Qualifications
Applicants must be currently enrolled in a Bachelor's program in a STEM field, Business Administration, or related major and be returning to the program after the duration of the internship
A 3.0 GPA or greater preferred
Must possess strong research/analytical and organizational skills
Must have strong project management and problem-solving skills
The ability to leverage technology to conduct research, create presentations, and share findings
A strong knowledge of relational databases
Demonstrated leadership skills and team orientation
Strong verbal/written communication and presentation skills
A good understanding of social media platforms
Proficiency in Microsoft Office products
Understanding of the 'Design Thinking' process a plus, but not required
How to Apply
Applicants must set up a Verizon account and complete an online application. A plus customized cover letter and resume must also be included to apply.