Internships With the Ford Foundation
Seeking College Students Interested in Social Change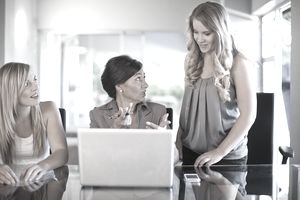 The more than 75 years The Ford Foundation has worked hard to create social change worldwide as it follows its mission to strengthen democratic values, reduce poverty and injustice, increase international cooperation, and advance human achievement for those around the world.
Internship Program
The Ford Foundation Internship Program is open to students from all majors that possess different career goals and aspirations.
Students participating in the internship program are given various assignments while completing a rich learning experience and a chance to learn from professionals in the field. Some skills that students may gain will include administrative experience, analytical, research and project support.  Also, students will get an opportunity to attend weekly learning sessions, including a chance to meet with senior Foundation staff members. At these meetings, students will get a chance to learn proper business etiquette and be able to network and discuss how to begin the career planning process.
Duration of the Program
Each program runs for 11 weeks. Each year the program runs from mid-June to mid-August.
Internship Areas
There may be positions available in the following grant-making programs:
Democracy, Rights, and Justice
Economic Opportunity and Assets
Education, Creativity and Free Expression
Additional positions may also be available in other departments throughout the Foundation:
Communications
Facilities Management
Financial Services
Human Resources
Information Management
Information Technology
Investments
Legal Services
Program Services
Requirements
Applicants must be full-time undergraduates entering junior or senior year
From the New York tri-state area
Receiving needs-based financial aid
Maintaining a minimum GPA of 3.0/4.0
Excellent computer skills and demonstrated proficiency in the use of Microsoft Office Suite
Demonstrated leadership and an interest in social justice via coursework or extracurricular activity
Excellent written and verbal communication skills
Able to work a 35-hour week
Interest in the work of nonprofit organizations and foundations
To Apply
To apply, all candidates must submit their resume and cover letter outlining their interest in the Ford Foundation Internship Program. Applicants should also include what they hope to gain from this internship experience.