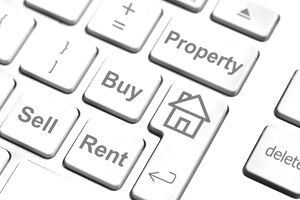 In today's highly charged and competitive real estate markets, agents have to do more than acquire a license. They need to use all the skills and tools at their disposal. Increasingly, online tactics are coming to the fore, given that more people are using the Internet to search for their next home and evaluate real estate investments.
Increasingly, it's becoming more than having a website, an effective Facebook business page, and a mediocre real estate blog.
You need laser-sharp strategies for finding fresh leads and great sales opportunities. Now is the time to market yourself online and reap the benefits of real estate internet marketing.
1. Responsive (Mobile-friendly) Web Design
As more people view online content with mobile devices like smartphones, you must ensure that your web pages stand out on the smaller screen. Prospective houses are inherently visual and must be seen in their best light to attract prospects. Therefore, your own design must be fluid, i.e. your images and text must seamlessly transfer from traditional desktops to smaller machines.
Responsive device design will translate into more views, leads, and sales, because people will appreciate your website's accessibility from multiple devices. For example, attractive cover art can add sizzle to both your social media profile and your mobile pages.
​You'll also want to ensure that you are optimizing your email for mobile marketing and adhering to mobile email marketing best practices.
2. Keeping in Touch with the Local Market
These days, use the power of online real estate services can help you target specific markets. Both buyers (especially tech-savvy, first-time buyers) and sellers like to research prospective homes at their leisure, and will devote as many hours to their search as required.
Meet them where they spend the most time.
In a local market, people want real estate agents to produce details about demographics and neighborhood characteristics including:
Schools and Playgrounds
Shopping facilities
Taxation rates and evaluations
Housing Price Ranges
Property Types
3. Build Your E-mail Prospect and Buyers List
You may not convert a visitor into a house buyer overnight, but if you capture their contact information, you will have a chance to make an impression as a real estate expert over several weeks or months. E-mail real estate marketing can become an effective tool for open house invitations, monthly market updates, and offering useful tips to people in transition.
See Also: 3 Reasons You Must Use Email Marketing in Your Business
4. Encourage Customer Reviews on High Traffic Real Estate Sites
When you successfully complete housing transactions, it's important to use the positive relationships developed to build up your reputation. In addition to keeping a profile on the best home listing networks, invite your clients to submit a review of your work. Websites like Zillow.com and Homes.com get millions of views every month, and much of this traffic is targeted for housing professionals like you.
Turn the best reviews into testimonials for your website.
You'll want to be sure to address any negative reviews with online reputation management best practices and have a system to monitor and respond to comments on social media.
5. Use Large Attractive Cover Photos
Houses are meant to be showcased from both the inside and the outside, so use the front-end of your real estate funnel to show them in their best light. Adding a link is useful, because people can access specific details of your listed homes, or a mobile app, or an upcoming event.
Cover photos highlighting one of your best properties can be especially effective on sites like Twitter, Google+, and LinkedIn.
See Also: the best time to post on Twitter, Facebook, and LinkedIn.
6. Answer Questions on Real Estate Forums
Forums remain popular and effective meeting points for buyers, sellers and real estate agents.
Answering a few questions well can enhance your reputation and encourage people to visit your social media profiles elsewhere. Eventually, they may even want to meet with you personally. 
Discipline yourself to use thirty (30) minutes daily (at most) to answer good questions and engage with potential clients. 
See Also: 3 Forum Marketing Tips to Reach More People and Get More Traffic
Conclusion
Real estate success does not demand that you become a computer expert per se. However, using the online tools at your disposal can give you the edge versus both local and national competition.  Following the above advice will raise your profile and attract a more serious, affluent clientele.