ING Direct Electric Orange Checking Account
ING Direct: Pioneers of the Online Checking Account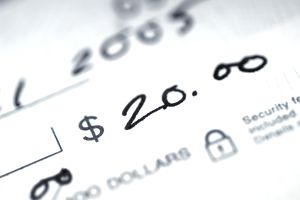 Update: Capital One bought ING Direct, and all accounts were converted to Capital One 360 accounts in 2012. For most accountholders, the change is merely cosmetic. Capital One 360 offers very similar (inexpensive) services, including a high-yield checking account similar to the Electric Orange account. Read more about Capital One 360 accounts, or continue reading for a record of how things used to be.
If you don't care for the Capital One name, there are several other online banks that offer interest-bearing checking accounts. A similar offering is available from Ally Bank and numerous other competitors.
For situations where you don't need to spend often, a money market account might also be a good option. Those accounts pay competitive interest rates, but they set limits on how many times per month you can spend from the account.
Electric Orange Checking (Pre-2012)
ING Direct doesn't just do savings: the bank offers a free online checking account. Your money earns interest while it's in the account, and you can spend easily without monthly transaction limits that come with savings accounts. This account is great for online bill pay -- you don't get a checkbook (ING did eventually allow customers to write checks out of their accounts and request printed checks in the mail).
The good news is that it's easy to qualify for a competitive rate. It may not be as high as reward checking account rates, but you don't have to jump through hoops to earn interest.
Access to Your Money:
You have access to your money in the following ways:
How to Make Payments Online:
To make a payment from your account, you can do one of the following:
You can have checks mailed to your payee, or you can have them mailed to your home so that you can hand the check over personally.
Note that you'll need your payee's bank account information if you want to use the third option above (called the Electric Check). In addition, you can't make these transfers to business accounts.
Pitfalls:
If you're considering the account, you should be aware of these potential pitfalls:
As with any online-only bank, you will face challenges if you rely too heavily on this account. Without access to a branch, it's harder (or takes longer) to get a cashier's check for important transactions. Keep a brick and mortar account open at a local bank or credit union -- and keep some emergency cash in the account.
Also, customers historically did not have checks for this account, making it harder to spend from the account (ING Direct did not offer or allow you to use paper checks before 2011).
Fees:
The account does not charge fees for normal use: there's no minimum balance or monthly maintenance fee. However, you may have to pay fees in special circumstances. They make an overdraft line of credit available at no charge, but you'll pay interest if you end up borrowing money.
Be prepared to have your credit checked. Their Website says "we will obtain information about you from a consumer reporting agency" (although elsewhere it says "we may or may not obtain…"). Either way, they may decide not to open an account for you.
Bottom Line:
This account is a pretty good deal. You can earn interest on your cash while keeping it readily accessible.
A highlight of this account is that you actually make payments from the interest bearing money. At most other banks, you have to transfer money from your high yield savings account into your checking account ​to make payments.
ING Direct also makes it easy to deposit checks into this account -- allowing remote deposits from your home computer or wireless device.
Return to Online Banking 101.