5 Tips for Great Informational Interviews
How to Get the Most out of Your Informational Interviews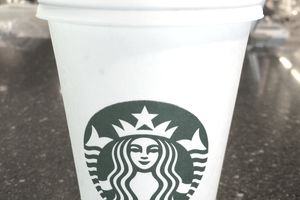 The benefits of informational interviews are substantial and were covered in Part One of this article.
Setting up informational interviews is an important part of developing knowledge about industries and positions you are interested in.
But what do you need to do to make the actual interview meeting go smoothly - and maximize the value for you and the person who has graciously accepted your invitation to meet?
Here are five tips to help you execute on a great informational interview:
Research the Person  Presumably you did some research before contacting the person to set up your meeting - or you were referred by a trusted friend or colleague.  Either way, you need to prepare by visiting their LinkedIn profile and familiarizing yourself with their work experience and education.  Also, see if you have any connections in common on that platform.  Finally, a Google search will tip you off to any press coverage they may have received or articles they have written for trade publications.
Research Their Employers (Past and Present)  While knowing their past and current positions and companies they have worked for is a good starting point, dig deeper.  Do some research on the current employer and that firm's key rivals.  It is also advisable to research the firm's CEO and/or President to see if there is any press coverage of topics you'd like to discuss during your meeting.  Finally delve into their past employers, focusing on the years they spent at those companies.
Construct Your List of Questions  Once you have researched the person and their employers (and competitors), you are ready to develop your list of questions.  If you have asked someone for an interview, presumably you will bring the questions.  Think carefully and prioritize the topics you want to be sure to get to in your time together.  While it is unlikely you will get to all your questions, you would rather be over prepared than not have enough to talk about.  Also, pulling out your carefully typed list of questions will be a strong signal to the other person that you are conscientious, professional and respectful of their time and willingness to meet with you.
Ask for Referrals  As your interaction draws to a close, it is critical to ask to referrals for additional informational interviews.  The benefits of doing so are threefold.  First, it signals that you are sincere in wanting to build your knowledge about the industry, rather than just thankful for the one-off experience of that day's meeting.  Second, it gives your new contact a chance to tell you about someone else they know, driving additional conversation. This may even result in your hearing about another part of the business you were not aware of. Third, it is possible that this referral opens the door for your next interview.
Send a Thank You Note (And Continue to Follow Up)  Once you shake hands and go your separate ways, the informational interview experience does not have to end.  Your first step is to send an email thank you.  Next, carefully craft a hand written thank you note and drop it in the mail.  This gives you another chance to make an impression.  Finally, if you forgot to ask for a referral in person, you can send a follow up email the next week asking for suggestions for people you could talk to.  Better yet, after you set up an appointment with the referral you got at your in-person meeting, be sure to thank your contact after you have conducted that next informational interview.
These five tips can help you make your informational interview a success.
Remember the 30 minutes that the professional contact shared with you should be considered a starting point, not an ending point.  If someone took the time out of their busy life to meet with you, follow up once you find a job or reach a milestone.  Don't only contact anyone in your network when you need something.