Make Passive Income with an Information Product Home Business
How to turn knowledge and information into income.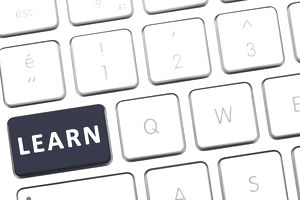 Many believe that information businesses are a product of the Internet age, but in fact, information entrepreneurs have been around for hundreds of years. The difference is in the past, the information was delivered via mail order. The advantage of the Internet is that it's faster, easier, and more affordable to deliver information online than through the mail.
What is an information product?
Anything that delivers information someone wants to buy is an information product and includes:
Books
Reports
Manuals
Home Study Courses
Seminars
Audio
Video Tutorials
Training Materials
You'll notice that everything on the list can be delivered electronically or as tangible products.
Pros of Selling Information Products
There are many advantages to having an information business including that they're:
Easy to create. You can turn a word processing document into a PDF to sell on your website or an ebook to sell through Amazon and other ebook retailers. Many online resources for print, CD and DVD creation exist as well, such as Createspace, Lulu and more.
Affordable to create. Text products don't cost you anything as all you need is a word processing program (Open Office is free) and PDF creator, which is free through many resources. But even video creation is affordable and can be done with a basic screen capture software or your smartphone.
Easy to market. While you do need a marketing plan, letting people know about your information product can be promoted through a variety of affordable and easy to use Internet marketing strategies and resources.
Passive income sources. By passive, I don't mean you can set it and forget it. However, once the product is created, you don't have to do anything further to it except market it and keep it up to date. You make it once and sell it over and over.
Cons of Selling Information Products
As with all home business ideas, there are some drawbacks to selling information products including:
They can be time-consuming to produce. Organizing your idea and creating the material(s) takes time.
The price of text items (i.e. ebooks) has dropped with the growth of e-readers and ebooks. There was a time in which information entrepreneurs could price their ebooks at $30, $50 and even $199. That day is gone now that people can often get the same information for less than $10 on their Kindle.
How to Start an Information Business
Not sure you know something others would pay to learn about? Think again. Odds are you're the go-to person on something whether it's frugal living, how to change the oil on your car, or keeping the deer from eating your tulips. Your knowledge can come from your education, work experience, hobbies or passions. Your first step in starting an information product business is to make a list of stuff you know from these areas. Once you have that down:
1) Research your idea to make sure it's viable. Your goal is to determine if people are interested in and willing to pay for the information you can provide. Start with a keyword search on a site like SeoBook's Keyword Tool, which will tell you how many people search for your topic, as well as the terms and phrases they use.
 Niches often sell better than general topics, so the keyword tool can be used to help you find a profitable niche. For example, instead of a gardening product, you might focus on organic gardening or container gardening.
2) Decide what type of information product you'll create. This is also a good time to determine how you'll distribute it. For example, if you go with an ebook, will you selling on Amazon and other ebook retailers or as a PDF on your site (or all of the above)? If you're doing an e-course, will you sell and distribute on your own site, through email, or through a service such as Udemy?
3) Make a list of what your market needs to know about the topic. Organize the information in order it needs to be taught. This becomes the outline for your project.
4) Within each major category of your topic, list the specifics of what your market needs to know. This will become the detailed information you provide.
5) Create the product based on your outline. If you're writing an ebook, you have the outline and specifics, so all you need to do is turn them into sentences. If you're making a video, use your outline to create screenshots or video, highlighting the details you listed in #4. If you're making a course, you might have a combination of text and video, so you'll need to create them based on the best delivery of the information.
6) Edit and proof all your materials. Today, more than ever, consumers don't want "good enough." They're paying for your information and deserve to have the best quality product.
7) Create a website. Regardless of how you deliver your product (i.e. through Amazon or Udemy), you should have your own website. It should have a sales page that highlights all the benefits your information product offers, and, when you have them, the links to where they can buy it.
8) Add an email list. An email list not only allows you to stay in touch with people who don't buy your product right away but also to sell other products in the future. These are products you can create or you can promote affiliate products.
9) Upload your product to your distribution channels. If you're selling on Amazon, upload it to Kindle Direct Publishing or Createspace (tangible items such as books, CDs, DVDs). If you're selling directly through your site, you'll need to upload your products to your web host through FTP.
10) Set up payment processing or product links. If you're selling through a third-party, such as Amazon, all you need to do is include the links to your product page on your website. You can promote the links directly, as well such as posting them on Twitter and Facebook. If you're selling from your website, you'll need to set up payment processing. The easiest option is through PayPal, although if you sell to people living in Europe, you'll need to pay attention to paying the VAT tax. Another option is to use ClickBank, which for a small fee not only will process payments, but you can include your product in its marketplace that allows others to promote your product as an affiliate. Further, ClickBank will handle the VAT tax on European buyers.
11) Promote your product. Once the product is up and ready to buy, that part of the work is done. Now your job is to let your market know about it so it can buy it. There are many ways to market an information product including guest writing, blogging, social media, and more.
There are many ways to make a living at home and online. Of all of them, information products offer tremendous flexibility in terms of when and where you work, great income potential if you make a great product and get it to your market, and a passive income stream. Information products work well with other types of business, such as coaching or blogging, if you're interested in creating multiple streams of income.