India's Economy, Its Challenges, Opportunities and Impact
Bollywood is More Popular than Hollywood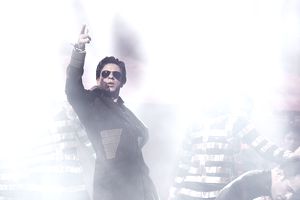 India is the world's fourth-largest economy. It produced $9.4 trillion in goods and services in 2017. But it has a long way to go to beat the top three: China ($23.1 trillion), the European Union ($19.9 trillion) and the United States ($17.4 trillion).
India has had rapid growth despite the Great Recession. It grew 6.7 percent in 2017, 7.1 percent in 2016, and 8.0 percent in 2015. From 2008 through 2014, it grew between 5 percent to 11 percent.
That phenomenal growth rate has reduced poverty by 10 percent in the last decade. 
On June 26, 2017, President Trump met with Indian prime minister Narendra Modi. They discussed increasing the number of H1B visas for Indian immigrants and the number of U.S. arms. American business leaders want India to reduce protectionist policies that give domestic companies an unfair advantage. This would help U.S. companies compete in pharmaceuticals, entertainment and consumer electronics. The Trump Organization wants to double its real estate holdings in India. 
On May 16, 2014, India elected Modi as prime minister. By doing so, it rejected 60 years of leadership by the party started by Mahatma Gandhi. Mr. Modi, a successful businessman, promised to reduce bureaucracy and regulation, greenlight infrastructure projects and simplify the tax code. 
Modi must streamline the government bureaucracy that has so far raised the cost of foreign direct investment.
 For example, he has talked about ending "tax terrorism." He promised to rationalize India's complicated tax regimes and support the introduction of a Goods and Services Tax. This would bring greater predictability to India's business climate.  
In 2014, Modi promised to boost trade with the United States.
Modi said he would level the playing field for U.S. companies by reducing policies that favor Indian manufacturing and intellectual property. This could help U.S. pharmaceutical companies, Hollywood and consumer electronics. 
What Type of Economy Is India?
India has a mixed economy. Half of India's workers rely on agriculture, the signature of a traditional economy. One-third of its workers are employed by the services industry, which contributes two-thirds of India's output. The productivity of this segment is made possible by India's shift toward a market economy. Since the 1990s, India has deregulated several industries, privatized many state-owned enterprises and opened doors to foreign direct investment.
India's Strengths
India is an attractive country for outsourcing and a cheap source of imports. That's because its economy has these five comparative advantages:
The cost of living is lower than in the United States. Its GDP per capita is half that of other poor countries like Iraq or Ukraine. This is an advantage because Indian workers don't need as much in wages, since everything costs less.
India has many well-educated technology workers. 
English is one of India's official languages. Many Indians speak it. This, combined with the high level of education, attracts U.S. technology and call centers to India. For example, an Indian call center employee only costs $12 per hour. That's almost half the American counterpart of $20 an hour. As a result, more than 250,000 call center jobs were outsourced to India and the Philippines between 2001 and 2003. (Source: Technology Manufacturing Corp.)
India's 1.3 billion people come from a wide range of economic and cultural backgrounds. This diversity can be a strength or a challenge. Socioeconomic status is largely determined by geography. India's three main regions each have distinct class and education divisions. Annually, 11 million people leave the rural areas to live in the cities. Most of them are young and educated. They seek a higher quality of life. (Source: "Special Report: India," The Economist, May 23, 2015.)
The profitable Indian film industry is called "Bollywood." It's a portmanteau of Bombay (now Mumbai) and Hollywood. Bollywood makes twice the number of movies Hollywood makes. The most popular actor in the world is India's Shah Rukh Khan. Bollywood contributed $3 billion to India's GDP in 2011 and is expected to reach $4.5 billion by 2016. Bollywood generates less revenue than Hollywood ($51 billion) only because its ticket prices are much lower. On the plus side, Bollywood films cost less to make: $1.5 million on average versus $47.7 million in Hollywood. 
These comparative advantages mean great opportunities for American business. Foreign direct investment in Indian companies has the potential to be very profitable. The Indian middle class is almost 250 million people. That's bigger than the U.S. middle class. It will continue to drive India's consumer spending and economic growth. 
In addition to FDI, India has seen more than 100 initial public offerings in the last 18 months. Private equity funding grew in 2012 and 2013, a trend that is expected to continue. Energy, Health Care, Industrial and Materials have been the top four sectors. While inbound M&A deals have declined in the last year, outbound deals have increased substantially in the emerging markets in the Middle East, Asia, Africa and South America. These deals are driven by depressed valuations due to the recent recession. 
In March 2016, Mr. Modi dedicated $1.5 billion in funding and tax breaks to boost high-tech startups. The program will streamline patent applications and investments. That should double India's new startups to 11,500 in the next five years. (Source: "India Bets Big on Startup Companies," Global Finance, March 2016.)
India's Challenges
Prime Minister Modi is a Hindu nationalist leader. Many blame him for the violence against Muslims while he was governor of India's western region of Gujarat.
Modi is up against India's bloated government bureaucracy. That makes the execution of any fiscal or monetary policy difficult. In August 2015, he was blocked from passing a bill to acquire land to promote infrastructure. He has also not been able to produce a bill to create a uniform goods and services tax. (Source: "Lights, Camera, Inaction!" The Economist, August 29, 2015.)
U.S. monetary policy has hurt India's economy. When the Federal Reserve began its quantitative easing program, the lower interest rates strengthened the value of the dollar. This caused the value of India's rupee to fall. The resulting 9.6 percent inflation forced India's central bank to raise its interest rates. This action slowed India's economic growth, resulting in mild stagflation in 2013. In the second quarter, it had 9.6 percent inflation and 0 percent GDP growth. Inflation was caused by a declining rupee. Slow growth came from contractionary monetary policy to stem inflation. By 2014, inflation had slowed to 6 percent. 
India's combined current account and budget deficit is 12 percent of GDP. That puts more strain on its economy and government, 
Investors backed off from India and other emerging markets when the U.S. Federal Reserve began tapering its quantitative easing program. When the dollar rose 15 percent in 2014, it forced the value of the rupee and other emerging market currencies down. 
Raghuram Rajan was the Governor of the Reserve Bank of India, the nation's central bank. He raised interest rates to keep the currency strong and head off inflation.
Modi's 10 Step Plan
India's President, Pranab Mukherjee, outlined 10 steps the Modi government plans to take: 
Food inflation: Increase the supply of food to lower costs. Prepare to help farmers during a possible subnormal monsoon season.
Economy: Usher the economy into a high growth path. Rein in inflation. Reignite the investment cycle. Restore the confidence of the domestic as well as international community.
Jobs: Strategically promote labor-intensive manufacturing. Promote tourism and farming.
Taxes: Retrospective tax laws, introduced in 2012-13, have been described as the single biggest impediment to foreign investment in India. The Modi government will embark on rationalization and simplification of the tax regime to make it nonadversarial and conducive to investment, enterprise and growth. The government will make every effort to introduce a Goods and Services Tax while addressing the concerns of states.
Reforms: Reform regulations to encourage investments, especially in sectors that create jobs.
Agriculture: Increase investment in agriinfrastructure. Address issues pertaining to pricing and procurement of agricultural produce, crop insurance and post-harvest management. Incentivize the setting up of food processing industries.
Reviving manufacturing: Set up world-class investment and industrial regions, particularly along the Dedicated Freight Corridors and Industrial Corridors. Create a single-window system of clearances at both the center and the states through a hub-spoke model.
Infrastructure: A new 10-year plan will modernize railways, including the Diamond Quadrilateral high-speed train project. Execute the National Highways program. Build more low-cost airports in smaller towns. Develop inland and coastal waterways as major transport routes.
Energy security: Augment electricity generation capacity through both conventional and nonconventional sources. Reform the coal sector to attract private investment.
Urbanization: Build 100 cities focused on specialized domains and equipped with world-class amenities. By the time the nation reaches the 75th anniversary of its independence, every family will have a good house (known as a pucca house) with running water, plumbing, 24/7 electricity supply. (Source: Interview with Ramesh Kumar Nanjundaiya, CEO of Triniti Solutions.)
India's Foreign Relations
The United States is one of India's biggest military allies, and China is one of its biggest economic partners. In 2006, the United States agreed defy the Nuclear Non-Proliferation Treaty by allowing full civil nuclear cooperation with India. This is despite India's violation of the treaty by exploding nuclear devices and not putting its program under the IAEA's safeguards.
India wants to be treated like the official five nuclear powers: U.S., Russia, Britain, France and China. The United States wants India to cap its production of fissile material (highly-enriched uranium and plutonium), but India has refused. India plans to increase its warheads from 50 to 300 by 2010.
This bending the rules for India looks bad to U.S. allies that agreed to refrain from building nuclear capacity: South Korea, Taiwan, Brazil, Argentina, South Africa, Ukraine, Kazakhstan and Japan. The agreement was part of an overall increase in the business relationship between American companies and India. ​The United States and India should place greater importance on military cooperation, including joint defense exercises and counterterrorism efforts. 
China and India are two of the world's largest and fastest growing economies. Because of their tight economic partnership, the countries are often called Chindia. China and India have complementary economies. India has raw materials; China has manufacturing. India has high-tech; China has the businesses and consumers to use them.
They also have long-standing trade disputes stemming from their common borders and China's friendliness with India's enemy, Pakistan. There are few airline routes and many visa delays. These disputes will not be solved by one friendly trade agreement. Fortunately, both realize the potential advantages of a partnership. A trade agreement is a good first step toward a "Chindia" of some sort.
With one-third of the world's people, Chindia could be a tremendous economic powerhouse in the global economy. It could also be a threat to the balance of power in that region. That means it is in the United States' best interest to maintain its alliance with India. That will offset the growing power of China in the region.