I've Been Scammed! Now What?
Steps to Take If You're the Victim of a Work-At-HomeScam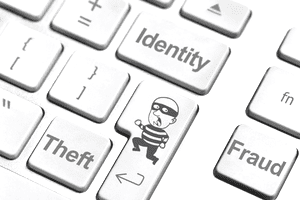 Working at home is something everyone can do, IF they do their research and work. Unfortunately, there are still a lot of scammers and schemers who will take your money and run if don't take steps to protect yourself.
The best way to deal with scams is to not be a victim of one. Yes, it can be hard to know what's legitimate and what's not; however, it's up to you to do your due diligence. Way too many people are signing up for work-at-home opportunities without reading the fine print or doing research.
If you don't want to be scammed, investigate and read the fine print! However, if it's too late and you're the victim of a scam, here are some things to do:
1) Make sure you really were scammed.  Many scam complaints are from people who aren't actually victims of a scam. One direct sales company has several complaints of sending products to reps without having been ordered. However, if the rep had read the contract, she'd know the company had an autoship program. That's not a scam. Other times, mistakes and glitches happen that prevent the delivery or execution of products or a program. But if it's a mistake or glitch, it's not a scam and instead, something you need to get the company to resolve.
2) Pull out all your contracts, payment receipts, bank statements and any other contact (i.e. email) you had with the company. Always save this type of information. One, it can be a tax deduction if it's related to starting your home business.
Two, if you have a problem or want a refund, you need it to get back in touch with the company. This sounds like a no-brainer, but I can't tell you how many times people have contacted me for refunds on stuff I don't sell and they can't tell me where they bought it. These documents should have contact information, refund policies and other information you need to seek recourse.
3) Contact the company to request a refund. If you want your money back, the best way to make that happen is through the company. Reporting the business to the authorities might result in an investigation, but they won't seek to have your money returned to you. If an email and phone call don't work (remember to document all the contact you made), send a certified letter with a return receipt so you have proof that your letter was received on the other end.   
If the company fails to respond to your requests, you can try the following to get your money back.
4) Contact your bank or credit card company to report the problem. Each institution has its own rules about what it constitute as fraud. Check your bank and credit cards' policies about fraud as many have protection programs. If you're concerned you'll continue to get billed by the company, your best option is to close the account.
Reporting the Scam
If you've been scammed, you probably won't get your money back. However, you can take action that can lead to stopping the scammer. Here's how.
1) Contact the State Attorney General's Office or the Secretary of State in the state the company is located in to report the fraud. Even if you live in a different state, contact the state that the company is doing business in.
You can do a Google search with the state's name and "Attorney General's Office." For example, "New Jersey Attorney General's Office."
2) File a complaint with the  Federal Trade Commission. The FTC won't be able to resolve your specific dispute, but if there are others who are filing the same complaint, it can investigate the prosecute the scammers.
3) If the scam occurred through a phone call or the Internet, contact the National Fraud Center (NFIC) to file a complaint. Like the FTC, it can't get your money back on your behalf, but it will forward the complaint to the proper authorities.
4) File a complaint at the Better Business Bureau in the location the company does business in. While I'm not a big fan of relying on the BBB for accurate information about businesses (the BBB often grades businesses without ever investigating them), you can leave complaint that others who search for information on the company can see.
The BBB may contact the company on your behalf and record any attempt made to solve your complaint.
5) If the scam used the mail system, you can contact your local postmaster or online to report the scam. For example, envelope stuffing would be a scam to report to the U.S. Post Office.
6) Contact your local authorities. Depending on the scam, the local police may not be able to help, but often the news of the scam gets reported so that others can avoid getting duped.