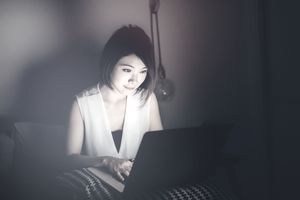 When it comes to advancing your career, it is important to build a network with people sharing the same interests, skills, and expertise. It's no secret LinkedIn is one of the best ways to do that. But is a profile on the platform necessary for techies? Absolutely!
A solid LinkedIn profile with the right content makes others want to connect with you. Furthermore, collaboration opportunities and shared knowledge through the platform have powerful effects on careers as well as businesses.
Sure, you can connect with others through LinkedIn's search function. Or import your address book to find those you already know. However, LinkedIn also has groups. And groups are the perfect place to create a name for yourself in your specific industry, plus crowdsource new ideas with potential collaborators.
Here's the lowdown on LinkedIn groups and how you can use them to grow your network.
What Are LinkedIn Groups?
LinkedIn groups are where people gather around a central topic.
They are like forums—an interactive space for people to share ideas, listen to other viewpoints, and scout talent. Browse the long list of groups, and you'll see they exist for almost anything. If you search for a group in your field, and you're guaranteed a number of results. In fact, the total number of LinkedIn groups stands at nearly 2 million at the time of writing.
Groups are also an avenue for you to communicate with your peers and attract attention to your skills and experience via your profile.
They allow you to form relationships with people beyond colleagues, friends, and alumni. This collaboration allows you to glean insights in your field as well as give value to others in the group. It's a two-way street that provides the perfect foundation for a strong network.
Search and Join the Right Groups
Right now, you can join up to 100 groups.Since a major revamp in Q4 2015, it's up to group managers and existing members to authorize membership requests.
In addition, open groups no longer exist. This is to promote a professional environment free from spam and self-promotion. You must request membership and wait for approval from group members. Alternatively, you can receive an invitation to the group.
Before accepting your request to join, a group admin will visit your profile to see if you are a productive addition. They'll check your field, experience, location, and even profile setup—do you have a profile picture? Is it a new profile?
When deciding which groups to join, look for these characteristics:
Groups relate to your career and interests.

Active discussions are in progress

Content takes the form of engagement—people ask or pose well thought-out questions. Those with the right knowledge and expertise provide useful answers.

The groups are well managed. The managers are active and group rules exist.

They have a high membership count. This ensures regular contribution and rewarding interaction.

Professional conversation centers around questions, opinions, and education.
During your research, see which groups your connections are already a member in. Unless hidden, groups appear on people's profile. Ask them their opinions on the group and how they've benefited.
This gives you a chance to communicate with your connections and nurture those relationships.
Listen to What Others Are Saying
Once you've chosen a handful of groups to join, it's time to develop your reputation. Your goal is to establish yourself as a trusted expert in your field.
Before starting a discussion, monitor activity. Think of it as manual social media listening—listen to what people are saying about a company, service, product, or brand. Take notes on the content members share and areas that incite the most conversation. Then zero in on hot topics and offer your knowledge and viewpoints.
Contribute to the Group
It's important to know blatant self-promotion won't take you very far. The flood of spam posts and links to external self-promoting blogs forced the platform to tweak its algorithms.
This type of material now ends up in a spam folder. And both managers and group members can suspend anyone who posts information deemed "self-promotional."
So, what should you contribute?
First, ask questions related to topics that members with expertise can answer. Then participate in conversations and build rapport.

As you become familiar to other members, create your own topics that pose thought-provoking questions. Discuss it in a way that shows off your expertise, too. Your contributions can attract the attention of influencers and recruiters.

Never pose a question and answer it with only a link to your blog or website.

Always engage with your fellow members. Keep exchanges alive and interesting. Don't abandon topics you've started.
Connect With Members
You won't do yourself any favors if you bombard group members with invitations to connect. You'll only succeed at annoying everyone. Instead, aim to build real relationships or, at least, familiarity with members before you send them an invite. Experience has taught influencers on the platform to be cautious of opportunists. Show them what you bring to the table and give them an incentive to connect with you. To prevent lost opportunities, complete your profile and make it easy to browse and view your attributes.
Start a Group
A great way to build credibility in your niche, and broaden your network, is by starting your own LinkedIn group. With strong content and good moderation, lead generation becomes possible through the group. You'll need to invest time and effort into the project, so do enough preparation beforehand. Study LinkedIn's guidelines for group owners.
Also, implement these strategies:
Keywords - Use the right words in your group name and description so people can find it through the search function.
Rules - Establish clear rules for the group. Make them visible and remind members of policy often.
Screening - Approve applicants who will contribute to the group. Monitor content so the group doesn't lose its identity.
Leadership - Be an active leader in the group. Invite members to take part in discussions, webinars, and online projects. Collaboration is a key to success.
Conclusion
Most people know networking is an essential tool to grow your business or move your career forward. LinkedIn is a fantastic platform to do both these things.
However, cultivating your network on LinkedIn relies on how you present yourself as a professional. So, learn how to create an appealing profile by downloading this free checklist.