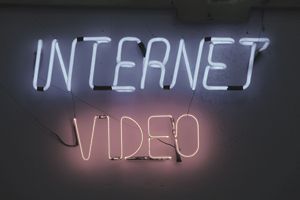 Are you looking for a competitive advantage to make your business stand out, get more traffic, and increase sales? Or maybe you already using video marketing but want to get even better results with it?
If so read on to discover a video marketing hack that you can use to greatly improve the results you are getting from your video marketing strategy.
By now, you are probably familiar with the benefits of video marketing as part of you Internet marketing mix.
YouTube has been at the forefront of the video revolution for over a decade, and offers online entrepreneurs innovative ways for connecting with prospects, customers, and casual viewers.
Note: Facebook is stepping up their efforts to be serious competitor in the online video space and right now is also a great opportunity for those using videos as part of their online marketing strategy. See this article on using Facebook videos to grow your online business to learn more.
Apart from the usual video creation and upload cycle, YouTube introduced annotations a few years ago. Annotations are clickable text overlays that help marketers improve customer engagement, provide additional information, and assist viewer navigation to related videos and websites.
Now, YouTube is taking the next logical step with YouTube Cards, which promises to offer better access to vital information and a higher level of video interactivity, especially on mobile platforms.
See Also: 5 More Ways to Get Massive Amounts of Website Traffic
Make Your Videos Interactive with YouTube Cards
On a YouTube card, you can include a destination URL, and for some of the card types (see below), add images, titles and a special call-to-action. YouTube currently allows you to select one of five (5) types of cards:
Merchandise: Used to promote the marketer's goods directly from the video. Creating this type of card requires that you accept the Terms and Conditions that are presented to you during the set-up phase of the process.
Fundraising: Used to support your own creative campaigns on an approved sites like Kickstarter, Change.org, Headstart and others.
Video or Playlists: Can be used to link to another YouTube video or playlist that the viewer has interest in.  
Associated Website: Allows you to link to one of your approved websites, subject to YouTube's Terms and Conditions.
Fan Funding: By enabling the Fan Funding Option of your channel, viewers and customers can demonstrate their appreciation of your efforts by giving money directly on your video page.
The newly revamped Video Editor lets you create and edit these cards to suit your marketing goals.   Before going live, you can preview the video in the editor.
As you can see the primary benefits of these types of interactive cards with YouTube is that you can now have clickable links directly within your videos that can send traffic back to your website where you can have people purchase your products, subscribe to your email list, or consume additional content on your site.
See Also: 5 Ways to Get Better Results with Email Marketing
Setting Up YouTube Cards
Setting up YouTube cards is pretty straight forward and simple to do.
Go to the Video Manager, click Edit to select the video you want to add cards to (maximum five), then click Cards in the tab bar or the video drop-down menu to get to the editor page.   
Click Add Card → Create and select the type of card you want to add to your video. Enter a URL that is supported for your chosen card. This will be the destination URL for your call-to-action that automatically populates the dialog boxes.
Upload an image, or choose one of the suggestions from the site. Note that uploads have to be in .jpg, .gif, or .png format (5 MB maximum size) and will be cropped in a square shape. In the dialog box, write the title and call-to-action text to satisfy the allowed character count (fifty characters for title; thirty characters for call-to-action). As of now, there are no customization options for video or playlist cards. The call-to-action text will serve as the teaser text if no specific teaser text is specified.
When you are ready, click Create Card. If you like, you can adjust the start time for the card teaser in the time line below.
That's all there is to it; for a minimum of time spent updating your existing videos and adding cards to your future videos going forward you can see a huge spike in clicks.
See Also: Other Online Video Platforms Where You Can Promote Your Videos Online
Best Practices for Using YouTube Cards
It makes most sense to use YouTube Cards within the right context. Your goal is to add value to your videos but not override them with mixed messages. Multiple card use can be a benefit, but make sure that enough time elapses between them in your video. Don't forget to use YouTube (Google) Analytics to measure performance, and don't be afraid to experiment with different approaches.
Ideally, instead of having one generic call-to-action you use with each video, the YouTube Card you use / destination link will be perfectly relevant to the specific video the user is watching.
Final Thoughts on YouTube Cards
YouTube Cards can be an effective video marketing tool, even when doing livestream videos. The word from Google (YouTube's parent company) is that YouTube Cards will eventually replace annotations once they achieve equivalent functionality and add a few tweaks. It seems that the next stage of interactive video advertising has arrived and provides a great opportunity for Internet entrepreneurs to take advantage of.
See Also: How to Protect Your Videos and Make Money with Your Videos on YouTube