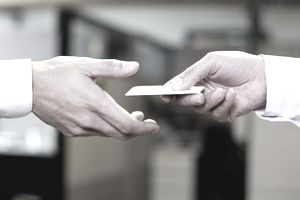 About to go on a job interview? Who you know at the company really does matter. Here's how to use your contacts and connections to get an insider advantage so you can ace the interview and impress the interviewer.
Use Your LinkedIn Connections
The more connections you have on LinkedIn, the better your chances of having a connection who can help with your job search. When you're applying for jobs, be sure to use the connections you have.
Someone who is employed at the company or has connections there, will be able to help your candidacy for employment.
Check the LinkedIn Company Page
Visit the company's page on LinkedIn to see who you know who works or used to work at the company. Those connections may be able to refer you to the hiring manager or give you a recommendation that will help your candidacy. The easiest way to find the company page is to search LinkedIn's Companies section by company name or keyword.
Contact Your Career Office
If you're a college student or alumnus ask your Career Services or Alumni Office if they can give you a list of alumni who work at the company. Then email, send a message via LinkedIn or Facebook, or call and ask for assistance.
More Job Interview Tips
Tips for phone interviews, second interviews, lunch and dinner interviews, behavioral interviews, interviewing in public, and more advice for interview success.