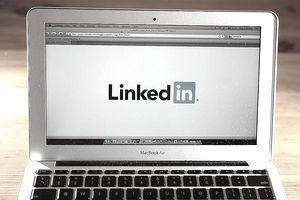 LinkedIn Groups are designed for sharing information, job listings, and discussion based on affinity. Groups include job search groups, company groups, alumni groups, college groups, and networking groups specific to professions and industries.
When you're job searching, it's a good idea to join as many groups as possible. You'll be able to get advice, network with fellow members, and view job postings listed for group members.
Groups are also a good way to stay up-to-date on major trends and issues within your field.
You may be able to connect directly with group members, even without a Premium LinkedIn membership.
How to Use LinkedIn Groups
Spiff up your profile. Make sure group members are impressed when they view your profile. Compose descriptions of past roles which highlight skills, accomplishments, recognition, and value added. Gather as many endorsements and recommendations as possible.
Share useful information on trends and current issues in the discussion section of groups in your areas of professional interest. Develop an image as a professional who is up-to-date and passionate about your field.
Offer advice and support to other group members who ask for help, pose questions, or ask for input regarding challenges faced.
Share resources and technology which has facilitated your work and will help other members to do their job better.
Share links to any articles which you publish. You can also share links to relevant, helpful articles that you did not write yourself.
Jump into the discussions which are most active with substantive comments to maximize exposure.
Share a best practice and ask other members for input about their model initiatives.
Engage interesting professionals in a further dialogue to build relationships.
Search the membership roster and reach out to fellow group members and alumni at employers and in fields of interest. Set up informational consultations with as many potential contacts as possible.
Careful compose requests for assistance. Often asking for advice, perspective, and information about a niche of interest is a better first move than a direct inquiry about job openings.
Don't monopolize the conversation. Don't overdo it when you post and comment. Starting one discussion a day is usually plenty. Comment on relevant posts, but not on every single one. The moderator may end up blocking your posts if you are too prolific.
How to Find Relevant LinkedIn Groups
To join a group on LinkedIn, click on Interests, and then on Groups. Click on the Discover tab in the top navigation for a lists of groups that LinkedIn thinks may be relevant based on your profile. For each group listed, you can either say that you're not interested, or join.
If you do not see intriguing groups listed on the Discover page, you can also search on your own. To do this, use the search bar. Filter your search by Groups using the left drop-down menu next to the search bar.
Search by geographic area, job title, interests, skills, industry, and even the name of companies you'd like to work at.
Before joining a group, you can find out more about it. This will help ensure that the group will aid your job search—and not just become a time waster or source of spam-like emails. Click on a group name, and you will see a list of the members you know, the admins (if there are any), and a description of the group. For open groups, you may also be able to see the discussions. Use this information to evaluate if the group will be helpful and informative, or if discussions are spam-like.
How to Post to LinkedIn Groups
Click on Discussion: Start
Add a title to your post (the name of the article you are posting, for example)
Description (optional)
Link (optional)
If you don't see your post right away, it could be because the moderator needs to approve it.
With some groups, anyone can post at any time. In others, the moderator has it set so all posts are approved and yours may, or may not, be accepted. Posting non-related information or over-posting are both reasons your post could be rejected.
How to Share the Discussion
You can share group discussions to your updates, send to other people, and post on other groups for more visibility:
Click on: More
Share
Check the box(es) where you want to post
How to Turn Off or Reduce Group Notifications
If you're getting too much email from your groups, you can turn off or reduce the email message you receive notifying you about discussions and comments:
Click on Settings (under your name on the top right side of the page)
Click on Groups, Companies and Application (left side of page)
Select Set the frequency of group digest emails
Select No Email, Daily Digest or Weekly Digest
You can also turn on/off group invitations and turn on/off notifications when joining groups.
How to Start Your Own LinkedIn Group
As well as joining groups, you can also create a group of your own. Make sure to check before doing so that a similar group does not already exist. To create a group of your own, navigate to Groups under the Interests drop-down. Then click on My Groups, and click the button that says Create Group.
Creating a group is relatively easy—you'll need to describe your group and give it a name. This can be helpful if there isn't a group in a field you're interested in, or if you attend a class and would like to keep in touch with attendees.