How to Use LinkedIn as an Intern
Often Overlooked, LinkedIn is a Valuable Tool for Students and New Grads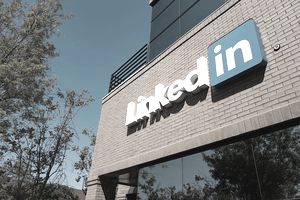 LinkedIn is the largest professional networking site available today. LinkedIn provides a way to connect with other professionals and helps you stay in contact with millions of users. LinkedIn is strictly used for exchanging knowledge, ideas, and employment opportunities and has increasingly become a leading tool for helping individuals expand their networks as well as find jobs in their field.
What Should Be On My LinkedIn Profile?
LinkedIn is a professional way to promote your personal brand online.
LinkedIn is usually one of the first websites to show up in search engine results and is, therefore, a great tool to establish your online presence and connect with professionals. 
Think of LinkedIn as a more dynamic and visual version of your resume. You can include traditional professional information, such as your education, expected graduation date, work experience, college awards, clubs, and hobbies. But rather than just listing this information, LinkedIn allows you to expand on each point. You can share projects you are particularly proud of, such as a PowerPoint you did for class or a brochure you designed for the non-profit where you volunteer. 
You also can include a headshot; try not to use a selfie or other casual image. You want to present yourself as polished, dressed as you would for a job interview. 
Finally, one of the strongest features of LinkedIn is the ability to include references and recommendations.
If you have past professors or managers who appreciated your work, you can request they submit a recommendation, which will show up on your profile for prospective employers to see. 
Other Tools
LinkedIn also has thousands of groups related to your industry or niche. You can find like-minded professionals in your area who participate in these groups.
They often discuss latest trends in the business, post advice, and even share job postings. Joining and getting involved with these groups is a great way to expand your professional network. 
LinkedIn has a powerful job listing section as well. Unlike other sites, listing a job on LinkedIn requires a fee, which cuts out the scam jobs. LinkedIn makes it possible to research the company, other staff members, and the job description thoroughly before applying. You can even connect online with the hiring manager to discuss the role via LinkedIn's InMail service. 
The Pulse is a section where people can post articles. Many of these are from industry leaders, but budding professionals like yourself can also post content. Articles often include tips on how to manage productivity and news about industry trends and changing business models. Engaging with authors and posting your own content is a useful way to build your network and get your name recognized in the industry. 
While LinkedIn can be essential for students looking for an internship or a first job, remember that LinkedIn is for professionals; maintain a professional presence in all of your interactions, posts, and photos to avoid giving a bad impression.
When used thoughtfully, LinkedIn can be a powerful tool during your job search.