How to Tell if a Streaming Movie Website is Legal
Clues That Will Tell You if You're Watching Movies at a Legal Website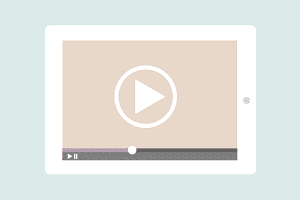 It's never been easier to watch streaming online movies from your computer or mobile device. It's fun, convenient, and free - but is it legal?
If you've found a free streaming movie website and you want to know if they're showing their movies legally, there are a few things you can look for. This doesn't completely determine if the website is not pirating content, but they are big clues on whether you should stay and watch, or tune to another virtual channel.
I have a list of what I consider to be the best free online movies that are completely legal. This is a great place to start looking for free movies. I also have a listing of free and legal places to watch TV online if you're looking for your favorite show.
They Tell You Where They're Getting Their Movies
Legitimate free online movie websites get their movies one of two ways: either they have permission from the film studio to show the movies, or they're showing movies that fall under public domain.
Sometimes a film studio or other content company will let a streaming movie website show their movies. They may be affiliated with the website or the website is paying the studio for use of their films. For example, Crackle gets its free online movies from Sony Pictures, and Popcornflix gets theirs from Screen Media Ventures. 
When no one has copyright to a movie, including individuals, organizations, or governments, it becomes common property that anyone can view and share legally.
You'll find that most of the time these are older movies, including many classics that you've heard of before. Free streaming movie websites that show movies and shows that fall under public domain include websites like Retrovision and Public Domain Torrents.
You'll want to look for an "About Us" page or something similar to find out where these websites get their movies from.
A link to this information may be found anywhere on the page but I find that most of the time there's a link at the bottom of the homepage.
They're Making Money Through Advertisements
The free streaming movie websites aren't just being nice in letting you watch free movies, they want to make money too. If they aren't charging a subscription fee then they are most likely making money through advertisements.
Advertisements can be shown through click ads on their website or as periodic commercials during the movie or TV show that you're watching. You'll see these commercials while watching free movies at many of the websites, including Viewster, Yidio, and SnagFilms.
I have a free streaming movie website comparison chart where you can see which websites show ads during their content.
There's Contact Information
If a free streaming movie website is legitimate then they have nothing to hide. You should be able to easily find their contact information on their website. Look at the bottom of the page for a section titled "Contact Us," "About Us", or something similar.
Finding a contact email address is great but if they have a physical address and phone number, that's even better.
There Aren't Any Really New Movies
When you visit a free movie website, you'll usually just see older movies, movies anywhere from a few years to a few decades old.
If you do see movies that are still in theaters or ones that were just released on DVD, this should raise a red flag. It's extremely rare for anyone to get permission to show these movies online, so if you see them, they're probably not legal.
If you want to watch that newest movie for free, here's how you can stay legal and rent free movies at Redbox or even attend movie screenings of brand new movies.
There's a Mobile App
Not all legal movie streaming websites have a mobile application for watching their movies and shows on the go, but if they do have one, it's likely that you can watch the movies without fear of violating a copyright.
This is because the app store that's giving out the app, like the AppStore used on the iPhone and other iOS devices, doesn't want its users downloading or streaming illegal content.
Before an app is released on the iOS AppStore, for example, a review process looks it over to make sure it doesn't violate any of the rules set by the AppStore. This is when an illegal movie streaming app would be shutdown and not released to the public for you to download.
My list of free movie apps has several apps that let you stream 100% legal movies and shows. However, that list isn't exhaustive, so not seeing a particular app listed there doesn't automatically mean that it's illegal.
When In Doubt, Move On
If you're at a free streaming movie website and you just have a feeling that it's too good to be true, it probably is. Move onto another website that you feel comfortable with and that seems legitimate.