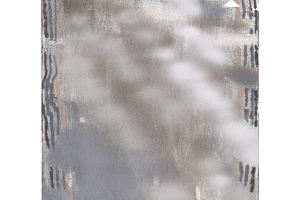 Fence (From their website):
"Founded in 1998 by Rebecca Wolff, Fence is a biannual journal of poetry, fiction, art, and criticism that has a mission to redefine the terms of accessibility by publishing challenging writing distinguished by idiosyncrasy and intelligence rather than by allegiance with camps, schools, or cliques. It is Fence's mission to encourage writing that might otherwise have difficulty being recognized because it doesn't answer to either the mainstream or to recognizable modes of experimentation.
 Fence is long-term committed to publishing from the outside and the inside of established communities of writing, seeking always to interrogate, collaborate with, and bedevil other systems that bring new writing to light."
Notable authors include Ottessa Moshfegh, Simeon Barry, and Ed Pavlic among many others.
Fence Book Prizes (From their website):
The Fence Modern Prize in Prose is open to prose writers writing in English. The winner receives $1,500 and publication by Fence Books. Submissions are considered every February. Please visit again February 2016 for full submission information. *
The winner of the 2015 Fence Modern Prize in Prose is OS GRABELAND, by eteam (aka Franziska Lamprecht and Hajoe Moderegger), selected by Lynne Tillman. Os Grabeland is forthcoming from Fence in Spring 2016.
Fence Books (From their website):
Launched in 2001, Fence Books publishes poetry, fiction, and critical texts and anthologies, and prioritizes sustained support for its authors, many of whom come to us through our book contests and then go on to publish second, third, fourth books.
Fence and Fence Books are programs of Fence Magazine, Incorporated, a nonprofit organization in the state of New York. Since 2007, Fence Magazine, Incorporated has been affiliated with the University at Albany and the New York State Writers Institute.
How to Submit to Fence:
Fence publishes poetry, prose, criticism, art, and genre-bending work.
They have a wonderful system for online submissions, and they respond in a fairly timely manner. They open for submissions January 2016!
"Guidelines: Each piece (poem, story, other-other) MUST be submitted individually. This will help us keep best track of withdrawn pieces. Submit no more than 5 poems at any one time, and up to 25 pages of fiction or other. If you wish to submit more than one document, you MUST submit each document separately. Submissions containing more than one poem or story will not be read. The system accepts files in rich text format with the file extension .rtf; Word documents with the file extension .doc or .docx; PDF files up to 500kb."
Sign up for their newsletter HERE.
Apply for an internship at Fence HERE.
Advertise with Fence HERE.
Read reviews for Fence Magazine and Books HERE.
Subscribe to Fence HERE.
Donate to Fence HERE.
Check out their catalog and back issues HERE.
For more info on their authors, click HERE.