How to Start a Home-Based Genealogy Business
8 Steps to Becoming a Professional Genealogist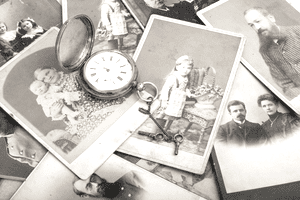 Who Do You Think You Are is one of my favorite shows. It's fascinating to learn about family history and the people who came before. The trouble is, researching the family tree is time consuming, challenging and often confusing, especially if each generation recycles names. Many people get overwhelmed and/or stuck during the research and would happily pay someone to help them. If you have knowledge and experience in researching family roots, then you can start a home-based genealogy business.
Here's how:
1) Make sure you have what it takes to research family histories. Experience in researching your own family history is a start; however, you might want to consider getting additional education. There's more to genealogy than filling in names and dates on a family tree. The National Genealogical Society offers online courses in research, documentation, citation and more, plus conferences, resources and more. You can also get certified through places like Board for Certification of Genealogists, which sets you up as a professional and can allow you to charge more for your services.
2) Decide what sorts of services you want to offer. Along with working with individuals or families to trace their family roots, you can work for historical societies, probate or heir researcher, and more.
3) Create a business plan that outlines your business, what you offer and how your services will be different from your competition. This is also the time to determine your business structure, create a business name and get a business license.
4) Determine your prices. Things to consider are your overhead (home office expenses, subscriptions to genealogy databases, marketing, website etc), the value of your time, and your level of experience. You need to charge enough to cover your expenses and earn a profit, without asking for more than the market will pay.
5) Create your client profile worksheets. Before embarking on research, you want to learn as much as you can about the client, including the names and dates of ancestors they already know about. Plus you'll want to collect information on areas the family lived in, immigration information, military service and religious affiliations.
6) Pull together your tools. You'll need access to genealogy databases and a way to keep track of research. You'll want to have easy access to Internet research of newspapers, state and national archives, immigration records, land deed documents and more. If you're working for local families or organizations, you may need you a car to visit the courthouse, historical archives and libraries, and a digital camera or portable scanner to copy documents. Finally, you'll need a draw up a contract that outlines your services and fees so the client is clear on what he'll get for his money.
7) Create your marketing plan and materials. Make business cards and branded family tree documents. Build a website that outlines your services and how to get in touch with you. Network with genealogy clubs, organizations and historical societies in your area. Offer to do a genealogy course through your local parks and rec or community college adult learning programs.
8) Look for ways to generate extra income such as offering consulting, freelance writing, speaking, writing books and more. Each of these options generate additional, sometimes passive, income as well as sets you up as an expert and markets your business.