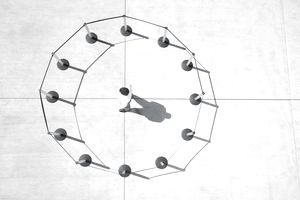 According to Congressman Tim Huelskamp, small businesses pay roughly $4,300 per employee to comply with the tax code. Larger businesses see economies of scale that reduce their per-employee compliance cost but face other costs from having to file taxes in multiple states, comply with the Affordable Healthcare Act and meet other regulations.
While you can't eliminate the cost of complying with the tax code and filing taxes, there are several steps you can take to reduce your costs.
Don't Wait Until the Last Minute
If you have a new business, move to a new location, add employees or do anything else that may impact your taxes, contact a tax professional as soon as possible. As with other professions, you'll have an easier time finding someone with a lower fee available during the offseason.
Further, if you wait until the filing deadline, you may find that you have a complex tax issue that needs further research. This could lead to interest and late payment charges if you have to delay filing. If you rush to file and your return is inaccurate, you could face an IRS audit and penalties.
Be Proactive When Planning Changes
Don't make a business move and only later ask your accountant what the tax consequences are. Ask if you can legally structure a transaction to reduce taxes or if there are possible tax credits available. One of the best strategies is to present your goals to your tax advisor at the outset and hear the professional options available to meet those goals rather than determining the solution and then looking for the tax professional's approval.
Taking this step adds to your short-term tax compliance costs, but it's still a good investment. Compliance costs almost always make up only a tiny fraction of your tax bill.
Leave Your Taxes to an Expert
Trying to file your own taxes is generally not a good way to save money. According to the IRS, it takes an average of 23 hours to file a business tax return.
That's about three full business days, and you're likely to take much longer if you don't have strong tax knowledge.
When you're thinking about whether the cost of a tax expert is worth it, consider how much else you could be getting done during the week you'd spend filing your taxes. Also, remember that you're probably more likely to make an error than a tax professional. This could leave you liable for additional IRS fees.
Maintain Good Reporting Procedures
Require every employee, contractor, and vendor to provide any and all required tax forms before your contract begins. If you're subject to sales tax or other special taxes, you should set up your accounting systems to automatically track transactions, withhold taxes and tell your bookkeeper when to submit tax payments.
Failing to issue a 1099 or to properly withhold and submit taxes can subject your business to substantial fines. It's much easier to establish a process early than it is to hunt down information after the fact.
One of the most important projects a business should tackle early is setting up proper accounting systems that will do a lot of the heavy lifting for them. There are systems that can automate the processing of annual 1099s, maintain proper sales tax records and tracking and submit withholding.
Automate Your Reporting
Many of the hours businesses spend on filing taxes are in totaling sales receipts and gathering expense invoices. This information should already be available at your fingertips.
If you're spending time manually gathering records for your tax accountant, integrate your sales and payroll systems with online accounting services to compile everything as you go. This cuts your data entry time when preparing taxes and allows your tax professional to spend their time looking for additional deductions or credits to lower your bill. It also reduces the risk that you will not have data available when needed and allows companies to focus on their core competencies rather than ongoing tax compliance considerations.