How to Hire an Awesome Developer
Look for These Skills, Attitudes, and Mindsets in Your Candidates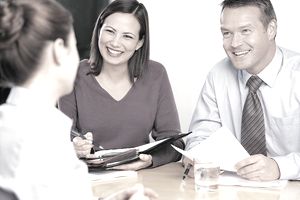 As mobile and web apps take an increasingly central role in consumer and business activities across all industries, many companies are having a tough time finding the qualified developers they need. A recent TechWorld article noted that the developer shortage isn't confined to the US; it's a worldwide phenomenon that is hampering global economic progress and preventing companies from launching new apps.
If you're in the market for a developer, it helps to be aware of market conditions and to cultivate talent in your area or offshore through partnerships, project work arrangements or similar outreach efforts so that you'll have ready access to a pool of qualified candidates when it's time to expand your team. That can give you an edge over competitors who are vying for people with the same skill set.
But, once you reach the interview stage – whether for a project or a regular position, onsite of offshore – you may find it challenging to choose the right candidate. Here are a few tips that can help you hire an awesome developer.
Attitudes and Mindsets to Seek in Your Potential Developers
Find a candidate who focuses on solving problems for users. When looking for a top-notch developer, obviously technical skills are important. But keep in mind that technical requirements change as technology evolves. The developers' approach to their jobs doesn't generally change.

Does the candidate view development as an abstraction? Does a potential hire clearly see that the first priority of the job is to create a solution that makes life easier or more enjoyable for users? The latter candidates are generally the best developers.
Look at deeds, not just words. A strong résumé that accurately summarizes the candidate's qualifications and experience is a must. But to make sure that you hire the right developer, remember to look beyond the CV. Ask to see examples of the candidate's work.

Good developers – even those with relatively little professional experience – will have a verifiable track record. You can get a sense of their approach and style by checking out the apps they've built. Look at their work from a usability standpoint, and ask questions about why they chose one strategy over another.
Consider candidates who have something to prove. Some hiring managers refuse to take a look at developers who aren't already considered rock stars in their profession. If that's you, you might overlook a developer with exceptional talent who is just waiting to be discovered.

Developers who are new to the profession or lacking lengthy experience are hungry – eager to prove themselves and willing to go the extra mile to make the projects they work on a success. They also tend to be current on the latest techniques and technologies.
Find candidates who are good communicators. Software development requires excellent technical skills, but before a developer can apply that expertise, he or she needs to understand the solution's value to users. And, he or she must be able to communicate project objectives to other audiences, including technical experts and non-technicians.

That's why good communication skills are essential for developers. The interview process will provide ample opportunity to assess the developer's ability to convey complex concepts before you make a decision.
Make sure the developer respects the end-user. App development is all about delivering something of value to the user – information, tools or features that make life easier and/or more enjoyable. Good developers understand this and never lose sight of the ultimate goal – user satisfaction – while engaged in project work.

Make sure your developer candidates know your objectives for the project. Ask questions to probe for insights into their approach to development, and hire a developer who puts users first.

If you keep in mind that the primary reason for app development is to create a solution that makes life easier or more pleasurable for users, it will be that much easier to focus on the qualities that make a developer great.
With a shortage of technical talent, it's probable that you'll have to compete with other companies to find the right developer. But if you know what to look for, it will be easier to spot a great developer – even if he or she doesn't have a lot of experience or hasn't yet achieved rock star status in the development community.
Put candidates who are eager problem solvers, great communicators and user-focused at the top of your list, and you'll be well on your way to hiring an awesome developer.