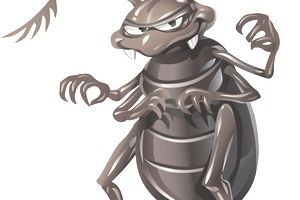 Published 6/27/2015
Many organizations are looking into the not too distant future, and they are concerned that they won't have enough qualified leaders to take over the reins from the large number of "baby boomer" senior leaders who will be retiring.
There are two ways to address this issue: ignore it or plan for it.
Smart organizations are planning for it by investing in the development of their emerging leaders.
However, the way that they are developing leaders is often misguided, and won't give them the number of qualified leaders they will need to fill open positions.
That's because they are using a "survival of the fittest" approach to leadership development, described by Morgan McCall in his book High Flyers: Developing the Next Generation of Leaders.
There's a common belief and practice in many companies that the best way to develop leaders is to run their high potentials through a gauntlet of challenging assignments, then step back and watch "the cream rise to the top."
Another way is to move high potentials from job to job every two years or so in order to build functional experience, learn new businesses, develop global capabilities, etc., and hope that the strongest will emerge as well rounded general managers.

So what's wrong with these approaches? Isn't this what growing leaders through job changes and challenging assignments are all about?
Well, not really. In many cases, these organizations are actually "killing off" their high potentials instead of developing a larger pool of candidates.
See "Live. Die. Repeat. Ten Ways to Kill Your Best Employees."
How do organizations do this? With the best of intentions, they identify emerging leaders and run them through a series of jobs and assignments, or tests, to see if they really have the "right stuff."
With none of the developmental catalysts required to turn these experiences into development, they run the risk of culling away their high potential pool until there's hardly anyone left.
In a talent rich environment, where there are too many aspiring leaders and too few positions, that would be an okay model. Most companies don't have enough high potential, ready-now candidates to fill current and future opening. Their benches are woefully thin.

What organizations needs to do is identify high potentials early in their career, provide them with developmental jobs and assignments, and support them with training, coaching, feedback, mentors, and opportunities to reflect.
Here is a list of effective ways to support a rising leader's development:
"10 Powerful Ways to Develop Your Employees"
"10 Essential Training Programs Every Manager/Leader Should Take"
"A Manager's Guide to Executive Coaching: 10 Questions and Answers"
"50 Ways to Develop Leaders Using the 9 Box Performance and Potential Matrix"
The goal should be to help them be successful, not put them through a gauntlet and cast them aside the first time they screw up.
McCall says it's like growing a garden. We can't just toss a handful of seeds in a pile of dirt and, walk away, and hope for flowers to emerge.
We need to constantly water, feed, prune, and nurture in order to produce an abundant and healthy crop. He calls it an "agricultural" approach to leadership development. Yes, we need to pull out the "weeds," but when it's harvest time, we want bushels of leaders, not just a handful.

The "sink or swim" approach to leadership development rewards and promotes people who are the most adaptable, not necessarily the smartest, most talented, and possibly, the very best leaders.
And by the way, one of the most adaptable creatures in the world is the cockroach. Do we really want a bunch of cockroaches running our companies?