How to Find a Part-Time Job
Sectors, Sites and Comprehensive Advice for Part-Time Work Seekers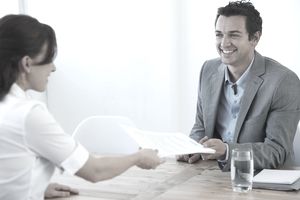 The 28 million Americans currently working part-time including teens, college students, moms, retirees, and just about anyone seeking to earn extra money. Some employers prefer to hire part-time workers since they typically don't have to provide benefits while employees enjoy the freedom of flexible work.
Sectors That Offer Part-Time Work
According to Monster.com's "Strategies for Landing Part-Time Work," retail, delivery, call center, health, education and hospitality offer some of the best part-time opportunities.
However, retail tends to have low pay and long hours. For people who want to work at home, call centers, customer service bullpens and order-taking companies like Alpine Access and Arise Virtual Solutions are viable options.
Best Sites to Find Part-Time Work
Overall Best Part-Time Job Website: Forbes.com recommends FlexJobs.com as the best and most useful job board for part-time work, noting that the $14.95 charge per month is worthwhile. The site checks to make sure all listings are legitimate plus they list a large number of professional jobs. FlexJobs boasts over 50 categories with a range of schedule options, from part-time to telecommuting and full-time but flexible.
Best Job Website for Work from Home Opportunities: Ratracerebellion.com screens its listings and organizes them into a free daily newsletter. Finding quality work-from-home opportunities online can be difficult, but this site takes the guesswork out of whether a post is legitimate.
Jobs cover a range of options including customer service, technical, administrative and writing. While much of the work pays under $20 an hour, some higher paid options do exist.
Best Job Website for Adventurous Job Seekers: Coolworks.com appeals to both youth and seniors with their seasonal and part-time jobs in cool places, and the site features a jobs page called Older & Bolder for retirees.
From a chef job in Bryce Canyon to marine tours in Alaska, these part-time and short-term jobs can take you around the country. Categories include administrative, conservation, environmental, farming, food and beverage, guide jobs, jobs on the water and more.
In addition to checking out our top online job boards, arm yourself with knowledge. Here are some comprehensive resources to help you get started on a part-time job search.
Resources for Getting Started
Types of Part-Time Jobs
Before you start your job search, check out this list of the top 10 part-time jobs that provide the best pay and most opportunities.
Apply for a Job
Guide to completing job applications. Includes resources for applying online, via email, and in person. Also employment application samples and forms.
How to Apply for a Part-Time Job
Applying for a part-time job is a little different from applying for a full-time professional position. You may not need a resume and cover letter, but you should follow these basic rules.
What to Wear to a Part-Time Job Interview
When you're interviewing for a non-professional level position (in a store or restaurant, for example) business casual attire is usually appropriate. It is always important to present a positive image to the employer.
Part Time Job Interview Questions and Answers
Typical interview questions and sample answers you can use to prepare for a part-time job interview.
Tips for Online Job Searching
Job Search Tips
Tips and suggestions for finding a part-time job including online resources, offline resources and how to apply.
Part-Time Job Listings
Part-time job listings including sites which focus on part-time and hourly jobs.
Be Prepared for the Interview
Interview Tips
Preparing for an interview will alleviate some of the stress involved in the process.
Phone Interviews
Be prepared for a phone interview on a moment's notice. You never know when a recruiter or a networking contact might call!
Additional Information
Best Part-Time Jobs for College Students ​
Part Time Job Interview Questions and Answers