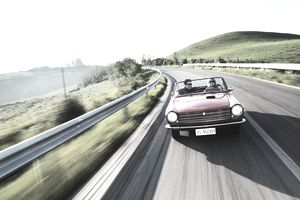 Property damage claims are never fun for anyone. The at-fault driver is often embarrassed and is left feeling bad. Mean while, the owner of the damaged property has to deal with the hassle of getting their property repaired. Knowing the process of filing a property damage claim will make the process easier for both parties involved. The process of filing a property damage claim changes depending on who is at-fault.
At-fault Vehicle's Claim Process
Accidents happen. Owning up to your mistakes is not always easy. If you damaged someone's property, it is up to you to take the necessary steps to notify the property owner. Leaving a note on a windshield can make a frustrating situation bearable. Imagine the situation being reversed and the frustration felt by someone finding damage to their property with no one admitting responsibility. Although you may pay more in future insurance premiums, it is worth a clear conscience.
Leave your policy information with the owner of the damaged property. Name, insurance company, policy number, insurance agency, and contact phone numbers.
Collect information of the owner of the damaged property. Name, phone number, and description of damaged property.
If possible, take a photo of the damage. Photos are not a requirement, but it can help settle a dispute if one arises.
Notify your insurance agent of the claim. Damage to your vehicle can be reported and taken care of immediately depending on your coverage. Contact with the owner of the damaged property will need to be made before anything can be paid out for property damage.
Repair of your vehicle is determined by the coverage you have selected on your car insurance policy. You will be required to pay your deductible for repairs to your vehicle, however it is typical for no deductible to be required when repairing another person's damaged property.
Filing an at-fault accident most often negatively affects your insurance rates. Your rate will be recalculated at your next renewal. Expect to see an increase unless you have purchased accident forgiveness prior to the date of the accident.
Your Property was Damaged
Finding your property was damaged by a vehicle is always frustrating. Dealing with insurance companies and being without your vehicle while it is in the shop for repairs is a hassle which usually could have been avoided. A property damage claim could go one two ways when it is you property that was damaged.
1. You DO know who damaged your property.
Get the insurance information of the vehicle which caused damage to your property. Name of the driver, insurance carrier, policy number, insurance policy number, date, time, location, and description of what happened is all important information to collect.
Call your insurance agent for help. Most insurance agents are happy to help you file a property damage claim through the at-fault vehicle's insurance policy. If you do not have an agent or are not having luck getting help, look up the at-fault driver's insurance carrier and get the toll free claim number. A customer service representative will walk you through the process.
So long as the at-fault driver admits to causing the damage, you will not have any out of pocket expense. No deductible will apply and a rental car is usually included for when your vehicle is in for repair.
2. You DO NOT know who damaged your property.
Without knowing who caused the damage, you could be looking at some out of pocket expenses or worse have no coverage at all.
You will need collision coverage on your auto insurance policy in order to repair you damaged vehicle, even if it was caused by another driver. Your deductible will apply in most cases, although Michigan residents might get it waived depending on whether or not they have selected broad collision.
If property damage occurred to your home by a vehicle, your home owner's policy would cover the damage minus your deductible.
Property damage claims can have so many variables per incident. Going after the at-fault driver seems only fair although hit and run accidents occur all too often. If you are having trouble filing a claim, ask for help from your insurance agent or customer service representative.
Have Questions? I Have Answers!
Let's Connect! Please Follow Me on Twitter @CarInsReview