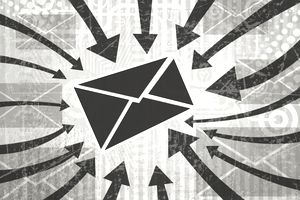 If you're just getting started with email marketing and building your subscriber list then you may be looking for best practices on how to do email marketing effectively to generate more prospects and sales for your business.
List-building remains one of the best ways to sustain a healthy online (and offline) business because it is at its core all about building relationships and trust to increase sales.
Fortunately, there are simple ways to improve your performance that will not cost an arm and a leg.
Here are some best practices to keep in mind when getting started with an email marketing strategy.
1. Do Not Buy Compiled Lists of Email Addresses
You cannot force feed your business to people who are not motivated to buy your products or services, so why take a blind stab into the dark with arbitrary lists that originate from dubious sources?
Regardless of brokers' sweet sales pitches, list buying is the modern equivalent of cold-calling, perhaps the least effective way to get targeted leads. Given modern society's increasing aversion to unsolicited contact, your chances of gaining prospects in this manner are only slightly better than winning the Powerball lottery!
Furthermore, you may be violating anti-spam legislation in the United States, Canada, and many other countries. Governments worldwide and most reputable e-mail marketing companies frown on this type of activity.
There are much better ways to build a list of highly targeted and interested prospects.
2. Add an Opt-in Form to Your Website and Blog
All too often, solopreneurs create brilliant content for online visitors but cut off any means of further communication and follow-up. This is because they forgot to add a simple and convenient opt-in or sign-up form to capture the information of people visiting their website.
People who are impressed with your blog opinions and industry research are open to future suggestions and advice. Therefore, seize the opportunity to gain subscribers who are receptive to your content by opening the door to your world. 
3. Remove Inactive Subscribers from Your List
While it may seem harsh to delete subscribers who at one time opted into your e-mail newsletter, the reality is that carrying "dead weight" on the books helps nobody.
From your point of view, it will improve your response rate regardless of the current frequency of your e-mails. You will have the satisfaction of sending communications to people who really want to receive the emails you are sending them.
4. Use Your Real Name in "From" Line
Cultivating the infamous "know, like, and trust" factor amongst your subscribers actually begins before they open your e-mail. By including your real name in the "From:" e-mail address, rather than a generic name like "support", you give readers a chance to familiarize themselves with you and get comfortable with your message. Adding a first name or full name to it gives it a more personal touch.
Needless to say, "do not reply" e-mail addresses are a no-no because they cut off readers who want to engage in meaningful, personal conversations.
5. Email Your Subscribers on a Regular Basis
While circumstances during a business cycle may alter your marketing strategies, customers and subscribers appreciate people who contact them on a predictable schedule.
The biggest mistake most people make when it comes to email marketing is that they don't send emails on a regular basis. Sending only one email a month (or longer) simply is not enough.
Ideally, you should try to connect with your subscribers at least once a week and during times of special offers and promotions multiple times a week.
Some of the most successful email marketers commit to a daily email.
Final Thoughts on Doing Email Marketing Effectively
Quite often, people understand the basics of e-mail marketing and are adept at communicating the features and benefits of their business activities.
However, they are reluctant to push things to the next level for fear of offending the precious clientele.
That being said, make these important adjustments to your email marketing strategy for better open rates, higher click-through rates, and ultimately higher sales per subscriber.