How to Dispute a Credit Card Purchase
It's never fun to dispute a charge, but sometimes it's necessary anyway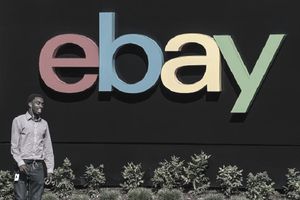 Nobody wants to see an eBay transaction get to the point at which buyers are considering filing disputes with their credit card issuer for purchases that haven't satisfied them.
EBay, of course, doesn't like to see this happen because it creates problems for their balance sheets and the PayPal payment system and damages both their reputation and relationship with credit card issuers. This is why eBay has gone to the trouble of creating programs like the buyer protection program that mediates disputes with sellers.
Sellers don't like it because dealing with credit card chargebacks can be serious business. What is for a buyer a matter of one purchase that didn't go well can for a seller mean (in some cases) the end of their business or even frozen bank accounts and personal financial ruin.
Buyers, too, should be wary of credit card disputes, since they take a long time and are something of a hassle compared to the processes in place on eBay for dealing with disputes. There are times, however, when you're just not satisfied with the way that things have worked out and you're looking for options to pursue in order to be compensated or properly served.
Many buyers, however, have never actually opened a credit card dispute and don't know quite how to do it. For the uninitiated, here are the steps involved.
Filing a Credit Card Dispute
Ensure that you paid by credit card. The most important factor in all of this is to first be sure that you have made your payment through Visa, MasterCard, American Express, Discover/Novus, or another major credit card payment system. Debit transactions, "instant bank transfers" of the sort that PayPal offers, and e-checks are not eligible for this kind of protection or dispute activity.
 
Find the credit card and phone number. You'll likely need the credit card number, expiration date, and other identifying characteristics for the card, as well as the customer service number printed on its backside.
 
Call the card issuer. Call the customer service number printed on the backside of the card. If you reach an automated system, choose the option or do what you can to get an actual human to talk to (sometimes, for particularly closed automated systems, you can achieve this by experimenting with combinations of '0' and '*' on your phone).
 
Tell them you'd like to "dispute a charge." When they ask whether the activity is fraudulent, tell them that no, you made the purchase (i.e. your card wasn't stolen and used by someone else), but have not received what you paid for.
 
Give the details when asked. The card issuer will likely now ask a series of questions that can take some time to answer. Follow along with their questions and give your side of the story. (See the tips below for some things to ask yourself before you call/answer these questions.)
 
Follow through as the case progresses. In general, the card issuer will issue a "provisional" credit back to your card for the purchase amount, presuming that you, their customer, are in the right. They will then proceed to investigate the claim (getting other sides of the story from the seller and/or eBay and PayPal) before rendering a final decision, a process that can take anywhere from days to months.
Tips for Winning Credit Card Disputes
In general the credit card issuers are much more thorough and much more attentive than are eBay and PayPal, so when eBay buyer protection doesn't work out in your favor, you have a good chance with the credit card issuers. There are, however, some things that you should keep in mind if you want to win your case:
Have all of the details ready. Don't call until you have the purchase date, purchase amount, seller ID, item listing, arrival date, make and model of the item, and so on in front of you. Your ability to quickly, confidently, and factually answer any questions that are asked of you is key to your success.
 
Say that you did not receive what you paid for, period. This is the one and only way that you will win your case. What will win your case is a simple, direct "The item was clearly defective when it arrived and is nonfunctional at this time" or "I did not receive the item that I saw  pictured in the listing," or other similar forms of you not getting what you paid for.
 
State your openness to exchanges in addition to refunds. Credit card issuers don't generally deal in exchanges when it comes to credit card disputes; they're in the business of deciding to credit you back or not. They tend to be more favorable, however, to buyers that naively say things like "I'd be totally happy with an exchange; all I want is to get what I paid for at the price I already paid!"
The most important thing to remember when filing a credit card dispute is that you're dealing with a business that is in the business of enabling business. They do this every day; it's nothing special. Being cool, calm, and collected, and understanding that the reason that you want a refund or exchange is because you didn't get what you were expecting to get (and fairly believe you're owed).